How Job Seekers Can Prepare for an Online Career Fair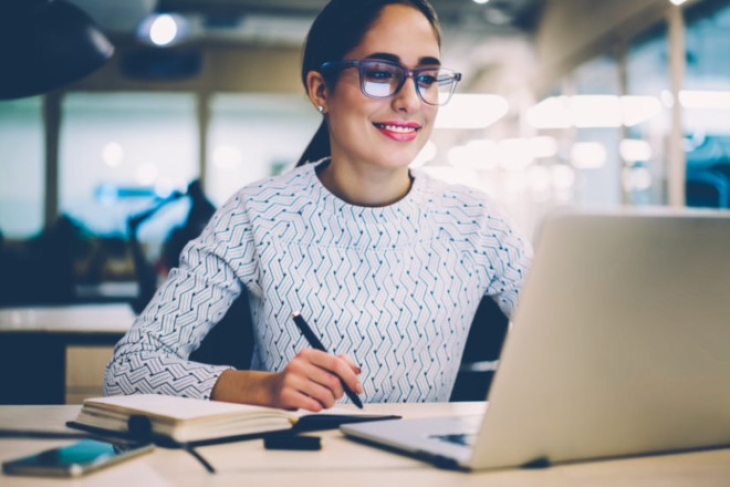 Just as it is important to prepare for an in-person interview and/or career fair, it is also important for job seekers to prepare for online career fairs. Online career fair interviews are generally conducted within a short timeframe, which means job seekers must quickly make positive impressions with prospective employers.
Here are some top tips to help you prepare for an online career fair interview:
1. Update Your Resume – Ensure that your resume is easy-to-read, concise, and up-to-date with recent employment experience and added skills and activities. Additionally, have an electronic version ready to submit to recruiters (in PDF form to avoid digital re-formatting concerns).
2. Research the Companies – Prior to the career fair, access the list of employers and research to determine which interest you. Learn as much as you can about these companies and their open job positions, including accessing their websites and social media. Think of questions you'll want to ask and the skills you have that align with the companies and the open positions. This will save valuable interview time and help you appear better prepared.
3. Create a Calendar Reminder – Sometimes when you don't have to travel anywhere, an online event can slip your mind. Set multiple calendar reminders, both days and hours before the event begins. Keep in mind any differences in time zone and adjust accordingly. You can attend our career expo on any device with an internet connection, including your smart phone.
4. Prepare Your Pitch – Your elevator pitch is important, so spend time determining how you will introduce yourself. Try to include your education, skills, and future goals. This should still be short and to the point, addressing the job you are seeking, why you would be a good fit, and how hiring you would benefit the company.

5. Dress Professionally – Although recruiters won't be able to see you, dressing as though you are in a live interview will help boost your confidence and help you focus.
6. Test Your Technology and Environment – In addition to preparing your resume, ensure your Internet connection is functioning properly and that the environment is distraction-free. This means trying out the exact location you plan to be for the interview.
7. Drop Off Resumes and Leave a Note – If "lines" become long, we provide an option to drop off your resume and leave a note for a company. Take advantage of this feature and make sure you use your elevator pitch as part of the note. All notes and resumes are provided to the employers at the end of the event.
8. Request Next Steps and Contact Information – As you conclude your interview, ask about next steps in the process and how you can stay in touch. Some companies do have policies about providing their individual information, so don't be offended if they cannot share it with you.
9. Send a Thank You – If a recruiter does provide you with contact information, or you're able to find it online, be sure to follow-up as soon as possible with a thank you note/email to express your gratitude and further express your interest. This also serves as a good time to remind the recruiter about who you are and your qualifications, as recruiters meet many candidates at online career events. Even if a job is not currently open, a thank you note is usually remembered and noted with your information.
Contributions to this blog were made by Andraéa LaVant of Solutions Marketing Group.