4 Companies Dedicated to LGBTQ+ Employee Retention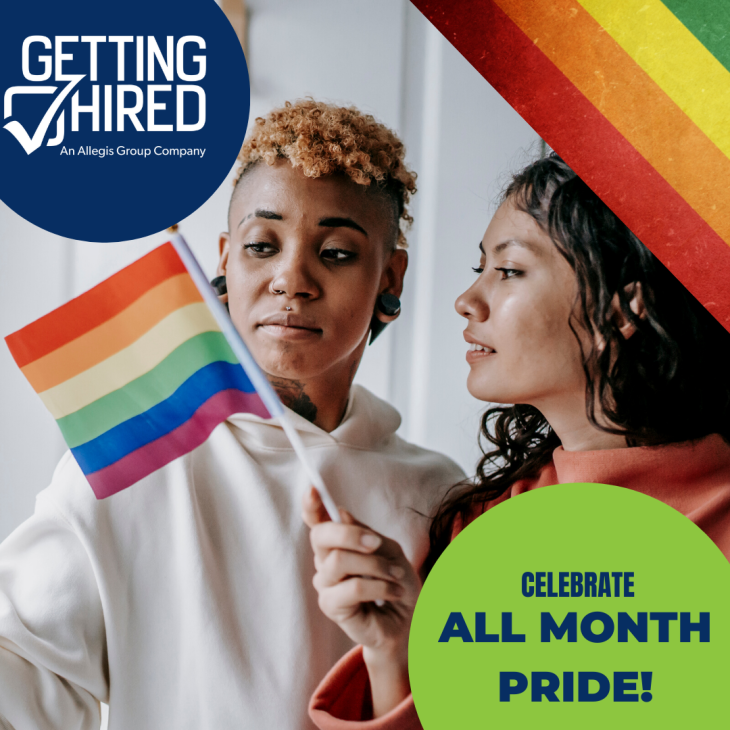 Although many companies have dedicated resources to supporting company diversity, equity, and inclusion efforts, oftentimes these programs are only surface-level. As former VP for Zillow turned CEO of OwnTrail, Rebekah Bastian explains for Forbes, "Efforts sometimes end up looking more like diversity hiring programs, without enough emphasis on equity and belonging once employees are in the door."
Employee Resource Groups (ERGs) are a company-endorsed opportunity for employees from marginalized groups to connect, bond, and find common ground at work. Companies with vibrant ERGs are more likely to retain employees and provide opportunities to incubate leadership development. ERGs are also a great sign that a company has an inclusive culture and cares about their employees.
At Getting Hired, we're proud to partner with companies with robust and active ERGs, especially those who support the LGBTQ+ community. This Pride Month, we celebrate these four companies' LGBTQ+ Employee Resource Groups:


Merck. This biopharmaceutical company delivers innovative health solutions and emphasizes its responsibility to care for its people. Executive Director of Clinical Research Thomas Johansson mentions, "you don't need to cover up to be successful at Merck." Through collaboration between the company's HR department and the LGBTQ+ Employee Resource Group Rainbow Alliance, Merck also became one of the first companies in Japan to provide full benefits to same-sex partners.
Comcast. Telecommunications giant Comcast boasts 35,000 employees participating in 195+ Employee Resource Group chapters

, including

OUT@Comcast

.

OUT

provides leadership, networking, development, and volunteer opportunities to its LGBTQ and straight ally members. OUT contributes to an LGBTQ-awareness and inclusive culture and supports Comcast's goal of attracting, developing, retaining, and engaging diverse talent.
Explore Getting Hired's full database of job opportunities with inclusive employers, including Merck, Comcast, CVSHealth, and Allegis Global Solutions.