Most Demanding Freelance/ Remote Careers in 2022 | Getting Hired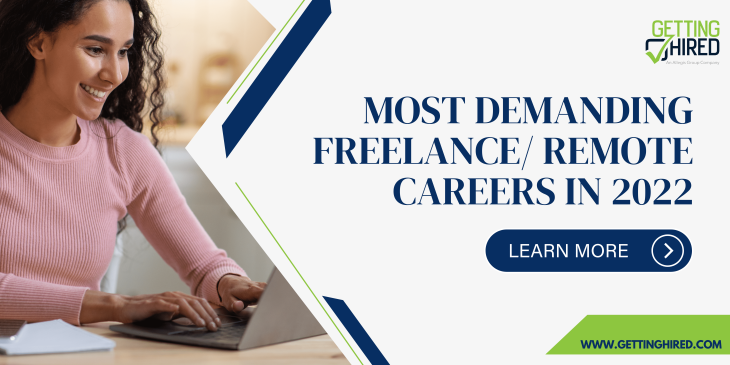 Introduction
The popularity of freelance/ remote careers has been on the rise, with more and more people looking for the freedom to decide their terms of work, schedules, workplaces, and earnings.
This, combined with the demand for freelancers/ remote work, has broadened the scope of freelancing careers. It is a great opportunity to learn a new skill that is in demand and empower yourself. Here is a list of freelance careers with great potential.

Top 10 Most In-Demand Freelance/ Remote Careers


1. Web Designer
Web designing is one of the highest-paid freelance jobs and one in high demand.
A web designer's role is to work with e-commerce sites to plan, design, and improve their websites. It is also a demanding job, as you need to be skilled in web development and possess expertise in typography, color theory, and design.
You can learn web design online by taking courses, working with smaller businesses to build a portfolio, and developing advanced skills. As your experience grows, you can work with bigger and more established platforms.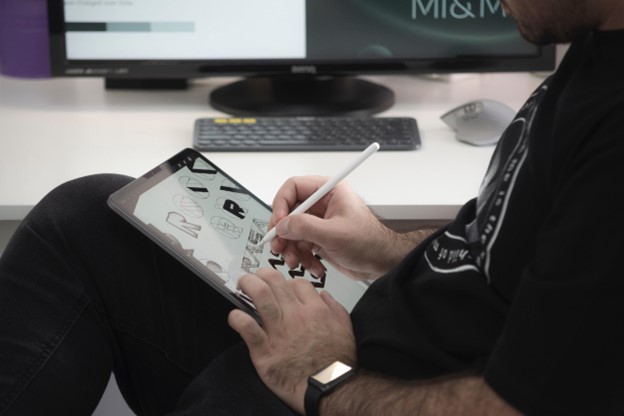 2. Content Writer
With content creation and marketing on the rise, quality content writers are in great demand.
If you possess strong research and writing abilities and can create content that is engaging and original, you can work with blogs and businesses online as a freelance writer.
Writers generally charge a fixed rate per word, article, or project, and the higher the volume of content you can create, the greater your earnings.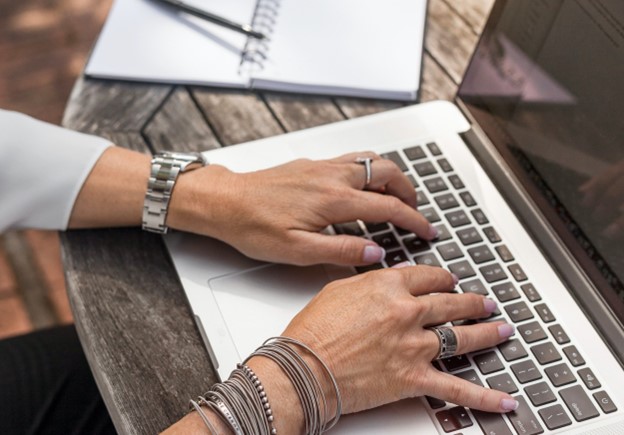 3. Video Editor
Videos account for a majority of the content consumed online, making video marketing and blogging a profitable venture. This is why video editors are one of the most sought-after freelancers.
Learning to edit videos is easy with free tutorials online and easy-to-use video editing tools. Video editing can be done by PC & Laptop easily. There are many editing tools available that are compatible with any OS. For example, you can use a Chromebook video editor which works fine with technology and you don't have to download any software. As a video editor, you can approach businesses or established YouTube channels you support and offer your editing services.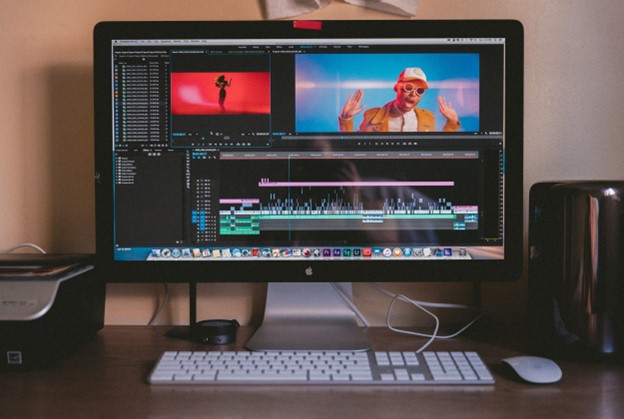 4. Graphic Designer
A graphic designer creates infographics, posters, thumbnails, book covers, billboards, etc.
There are several free resources available online to master graphic designing and be able to work on various design software.
It is important to build a good portfolio over time so that you can make your services more desired and be able to land famous brands as your client.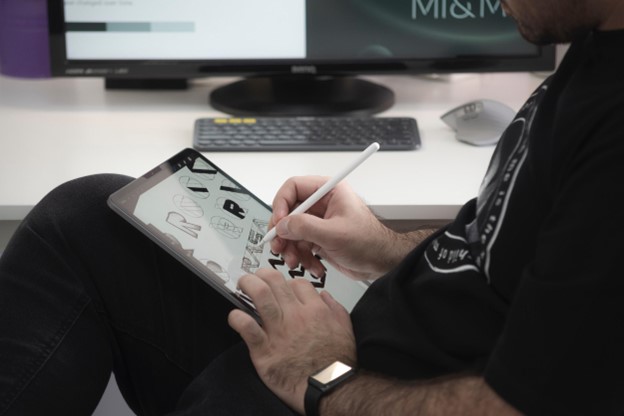 5. Web App Developer
Web app development is a valuable skill to learn as it is a high-paying job, with developers earning over $70 per hour on average.
Learning to code might be intimidating, but there is a plethora of online resources available to provide the necessary training.
Start by building your basic expertise in HTML, JavaScript, etc., and proceed to develop web apps that you can share with businesses and on social media channels.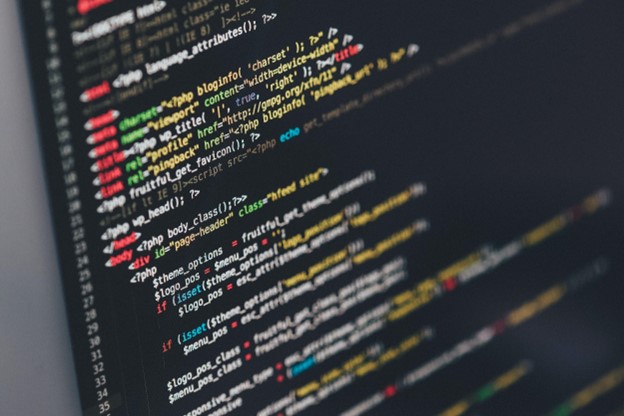 6. Online Community Manager
Communities are essential to social media and brands, making online community managers essential for success.
Freelance managers assist a business in engaging the members of their community and must possess strong interpersonal skills. You can get started by being an active member of the community.
For instance, if you are passionate about feminism, you can join women's workforce communities on platforms like Meta, Discord, and Reddit.
Once you have established a presence in the community, you can approach businesses that cater to the community and offer your services as a manager.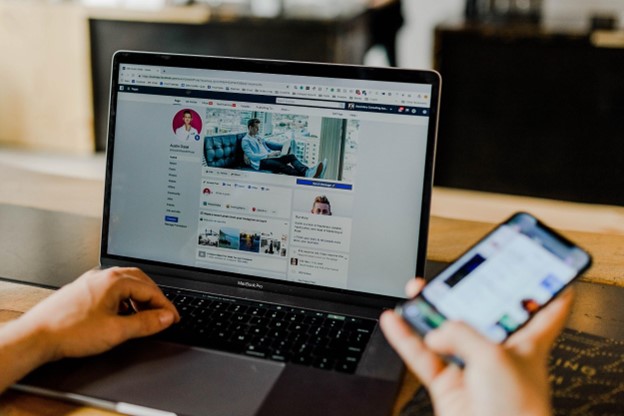 7. Social Media Marketer
Digital marketing has become crucial to the success of an online business, and social media marketing is its most important aspect.
Freelance marketers work with businesses to grow their consumer base by building a presence on different social media platforms and targeting the desired audience.
For instance, a younger audience can be reached on TikTok and Instagram, while Meta and LinkedIn are better suited for the older demographic.
A social media marketer formulates marketing strategies, creates ads and other content, and engages with the brand's community. To create some amazing content for social media, you can leverage prebuilt online templates like Facebook ad templates, Instagram story templates, or Tiktok templates.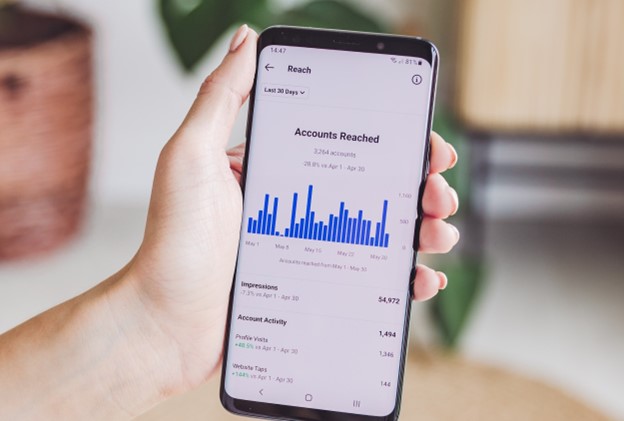 Image Source


8. Bookkeeper/Accountant
With small businesses coming up and growing at an exponential rate, freelance bookkeepers are now in high demand.
A bookkeeper helps the business maintain its books of accounts through accounting software, reconcile its taxes, provide financial consultancy, assist with bill payments or help its employees with reimbursements.
They generally charge an hourly rate for their services.


9. Virtual Assistant
A virtual assistant usually manages emails, does bookkeeping or data entry, makes phone calls, sets appointments, manages social media, or provides any other service as may be specified by the business employing you.
If you are an accountable and organized person, this freelance job is a great way to get your freelance career started.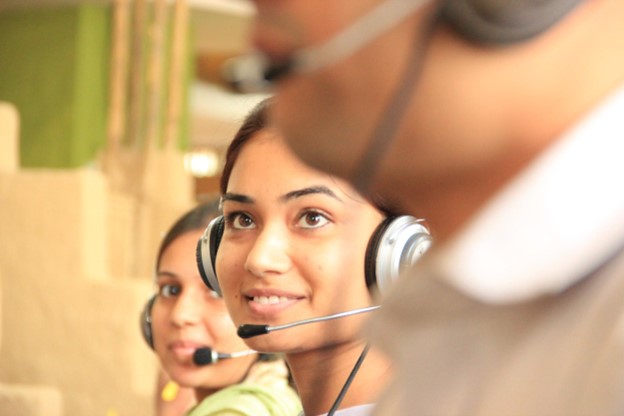 10. Tutor/Teacher
Teaching and tutoring are now career options, even if you don't have a teaching degree or credentials.
If you are an expert in a language, math, science, or any academic subject or possess any skill like playing a musical instrument, you can consider teaching it.
Online tutoring usually doesn't require any certifications. However, if you do wish to pursue teaching seriously, you can obtain certification as well.


Wrapping Up
If working a 9 to 5 does not fit your lifestyle and you want to switch to freelancing, these jobs are a great place to get started.
Freelancing/ remote work holds a multitude of opportunities if you can perform to the best of your capabilities, deliver work on time and be professional.
It can be intimidating to learn and develop new skills or venture into a field in which you have little expertise, but there are plenty of resources available online and at your disposal. Happy freelancing!


To learn more about Getting Hired, our mission and resources go to gettinghired.com!