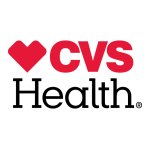 Woonsocket

,

Rhode Island

,

United States
Woonsocket

,

Rhode Island

,

United States
About Us
It's a new day in health care.
Combining CVS Health and Aetna was a transformative moment for our company and our industry, establishing CVS Health as the nation's premier health innovation company. Through our health services, insurance plans and community pharmacists, we're pioneering a bold new approach to total health. As a CVS Health colleague, you'll be at the center of it all.
We offer a diverse work experience that empowers colleagues for career success. In addition to skill and experience, we also seek to attract and retain colleagues whose beliefs and behaviors are in alignment with our core values of collaboration, innovation, caring, integrity and accountability.
"CVS Health is a health care innovation company that is helping people on their path to better health. In order to achieve and sustain breakthrough innovation, we must seek out, listen to and leverage the voices of our diverse customers, clients, colleagues and communities. To me, diversity and innovation go hand in hand." - Larry J. Merlo, President and CEO
Veterans
We understand the unique skills and experience qualified veterans, current military members and military spouses possess. That's why CVS Health is hiring them for roles across all parts of our business. Learn about our national programs and company initiatives.
Workforce Initiatives
To support our company's growth, we focus on attracting and equipping diverse talent for careers with CVS Health. We have an entire team of colleagues dedicated to ensuring that youth, mature workers, veterans, and individuals with disabilities have a place within our company. Click here to learn more about our programs.
Accommodation Statement
CVS Health is an Equal Opportunity/Affirmative Action employer. Gender/Ethnicity/Disability/Protected Veteran – we highly value and are committed to all forms of diversity in the workplace. We proudly support and encourage people with military experience (active, veterans, reservists and National Guard) as well as military spouses to apply for CVS Health job opportunities. Please note that we only accept applications for employment via this site.
We provide reasonable accommodations to qualified individuals with disabilities. If you need to request an accommodation, a qualified interpreter, written information in other formats, translation or other services, please contact our Advice and Counsel Reasonable Accommodations team by emailing AdviceandCounsel@cvshealth.com or calling 877-805-9511.
Culture Initiatives:
Disability (Neurodiverse), Disability (Physical), BIPOC (Black, Indigenous, People of Color), LGBTQIA+ (Sexual Orientation), Advancing Women, Veteran, Parents/Caregivers (Dependency), Generational Dynamics (Age Friendly), Remote & Flexible Working, Social Responsibility (Charity & Volunteering)
Employer Partner Tenure:
3 Year Employer Partner