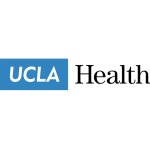 UCLA Health Systems
UCLA Health Systems
Los Angeles

,

California

,

United States
Los Angeles

,

California

,

United States
About Us
Working at UCLA Health
You can turn great aspirations into great outcomes—for our patients and for yourself. At UCLA Health, you'll be challenged and empowered in an atmosphere of learning and support, working alongside world-class colleagues whose work has helped forge our reputation as a healthcare leader.
Every day, we practice what we preach, bringing us closer to our patients, to our community, and to each other as we work to improve health and positive outcomes for all we serve.
Our network of outstanding facilities includes outpatient clinics located throughout the Los Angeles area.
No matter where you work within our Southern California system, you'll experience an incomparable variety of lifestyle options. From the city to the suburbs, beaches to the mountains, and everything in-between, you'll discover an incredible diversity of locations offering unmatched choices for world-renowned culture, recreation, dining, shopping, schools and so much more. Take a look.
Our Mission
Every day, we strive to deliver leading-edge patient care, research, and education
Our Vision
We are committed to healing humankind, one patient at a time, by improving health, alleviating suffering, and delivering acts of kindness.
Our Values
Compassion, Respect, Excellence, Discovery, Integrity, and Teamwork form the foundation for everything we do.
If you are experiencing a web accessibility issue, please contact the ADA/504 Office for further assistance by emailing ada@saonet.ucla.edu or calling (310) 206-8049.
Culture Initiatives:
Advancing Women, Veteran, Disability (Neurodiverse), Disability (Physical), BIPOC (Black, Indigenous, People of Color), LGBTQIA+ (Sexual Orientation), Parents/Caregivers (Dependency)
Employer Partner Tenure:
6 Year Employer Partner