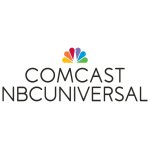 Comcast Corporation
Comcast Corporation
Philadelphia

,

Pennsylvania

,

United States
Philadelphia

,

Pennsylvania

,

United States
About Us
Shape Your Career with Comcast
Comcast brings together the best in media and technology. We drive innovation to create the world's best entertainment and online experiences. As a Fortune 50 leader, we set the pace in a variety of innovative and fascinating businesses and create career opportunities across a wide range of locations and disciplines. We are at the forefront of change and move at an amazing pace, thanks to our remarkable people, who bring cutting-edge products and services to life for millions of customers every day. If you share in our passion for teamwork, our vision to revolutionize industries and our goal to lead the future in media and technology, we want you to fast-forward your career at Comcast. We have two primary businesses, Comcast Cable and NBCUniversal. Comcast Cable is one of the nation's largest video, high-speed Internet and phone. NBCUniversal operates news, entertainment and sports cable networks, the NBC and Telemundo broadcast networks, television production operations, television station groups, Universal Pictures and Universal Parks and Resorts.
Our Mission To shape the future of media and technology to bring people the world's best entertainment and online experiences. Comcast Cable with advanced TV, Internet and voice, NBCUniversal with world-class news, sports, theme parks and entertainment.
Our Commitment to Diversity Diversity and inclusion is recognized, celebrated and supported at Comcast. We believe that an inclusive culture both engages and empowers employees and has helped in making our company stronger than ever. We recognize, celebrate and support diversity and inclusion, which is at the very heart of our culture. To further enhance our inclusive workforce culture, we offer diversity awareness training and cultivate company-wide Employee Resource Groups (ERGs) led by employees and with guidance from Executive Champions. Open to all Comcast employees, Employee Resource groups like MyAbilitiesNetwork, ERGs focus on business product development and support, personal and professional development and mentoring, and providing volunteer support for the Company's local communities. Read more about our commitment to Diversity & Inclusion below, and in our 2016 Annual Report. You can also subscribe to our quarterly newsletter, On Diversity, here.
We are honored to be named one of the 2016 Best Places to Work by the American Association of People with Disabilities (AAPD) and the US Business Leadership Network (USBLN), after receiving a perfect score on their annual Disability Equality Index (DEI) survey.

Creating an inclusive experience
At Comcast, we're committed to achieving a workplace that reflects the world around us. That includes creating an inclusive experience for all our candidates and supporting those that may require accommodations during the application and hiring process.

REQUESTING ACCOMMODATIONS
If you require a reasonable accommodation in completing this application, interviewing, completing any pre-employment testing, or otherwise participating in the employee selection process due to a disability, please direct your inquiries to talentaccommodations@comcast.com and include the requisition number(s).

All accommodation requests will be treated by our support team with discretion, who will ensure confidentiality is maintained to the extent possible throughout your candidate journey.

Culture Initiatives:
Advancing Women, Veteran, Disability (Neurodiverse), Disability (Physical), BIPOC (Black, Indigenous, People of Color), LGBTQIA+ (Sexual Orientation), Parents/Caregivers (Dependency), Remote & Flexible Working
Employer Partner Tenure:
6 Year Employer Partner