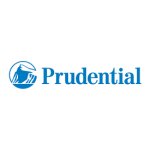 Newark

,

New Jersey

,

United States
Newark

,

New Jersey

,

United States
About Us
What we do. Make an impact everyday.
A purpose driven company—for 140 years.
Founded in Newark. Rooted in community.
Prudential's strong sense of social responsibility and community-building was embedded in the company from the beginning. Founded in downtown Newark, New Jersey in 1875, we're proud to say we were the first company in the U.S. to provide life insurance to the working class.
Prudential has been a symbol of strength and stability through the good times and the challenging periods. From world wars to depressions to technological revolutions, we've been there for our customers and communities—and our commitment to both has not changed. To this day, our headquarters remain in Newark.
Fast forward to today: We're a global financial leader.
With $1.334 trillion in assets under management, Prudential is the 9th largest institutional asset manager worldwide. Plus, we're the 2nd largest life insurer in the United States.1(footnote)
We do business the right way. Prudential strives to solve the financial challenges of our changing world—helping our customers achieve peace of mind and financial security.
In 43 countries across the globe, our diverse and talented employees are dedicated to living up to the trust that our customers place in us. Delivering on our promises – and the financial security they represent – is the foundation of our success, now and in the future
A Fully Inclusive Workplace
At Prudential, we value the unique perspectives and experiences of every individual, and we work hard ensure to Prudential is a welcoming and rewarding place to work for people of all identities and backgrounds.
Prudential has been committed to equity and inclusion for decades, but we're acting even faster now. Becoming a fully inclusive company is one of five key aspirations for the company.
Prudential's board is two-thirds diverse, making it one of the most diverse in the nation. Eight of the company's 10 independent directors are diverse: 3 female directors, including one who is Asian American; 2 African-American directors; 2 Hispanic directors; 1 LGBTQ director.
In 2018, we began tying long-term compensation of senior executives to diverse representation targets, with financial consequences if we don't make progress.
With the goal of sponsoring high-potential women of color, with advancement and mobility in mind, we've partnered with Blue Circle Leadership since 2016 to offer training through their Transformational Leadership program. The program offers eight months of virtual learning, including monthly discussions on leadership skills, coaching, and exercises and assignments. Prudential is exploring a similar program for mid-career African-American men.
Across the company and within individual businesses and teams, Prudential has a number of inclusion and diversity-based employee programs. Our biggest and farthest-reaching is our Business Resource Groups (BRGs). These employee-led, diversity-focused groups started in 1993. Today, nearly 6,000 employees are members of Prudential's eight BRGs
Able and Differently Abled Partnering Together (ADAPT)
Asian-Pacific Islander Americans (APA)
Black Leadership Forum (BLF)
Generations
Juntos
PRIDE
VETNET
We recognize that our strength and success are directly linked to the quality and skills of our diverse associates. We are proud to be a place where talented people who want to make a difference can grow as professionals, leaders, and as individuals. Visit www.prudential.com to learn more about our values, our history and our brand.
EEO Statement
Prudential is an equal opportunity employer. All qualified applicants will receive consideration for employment without regard to race, color, religion, national origin, ancestry, sex, sexual orientation, gender identity, national origin, genetics, disability, marital status, age, veteran status, domestic partner status , medical condition or any other characteristic protected by law.
PEOPLE WITH DISABILITIES:
If you need an accommodation to complete the application process, which may include an assessment, please call (800) 433-8960, prompt 4 or email accommodation.h&w@prudential.com.
Please note that the above number and email are solely for individuals with disabilities requesting an accommodation. If you are experiencing a technical issue with your application or an assessment, please email careers.technicalsuppport@prudential.com to request assistance.
ACCESIBILITY Statement:
Click https://www.prudential.com/links/about/accessibility-form to view our full accessibility statement.
Culture Initiatives:
Disability (Neurodiverse), Disability (Physical), BIPOC (Black, Indigenous, People of Color), LGBTQIA+ (Sexual Orientation), Advancing Women, Veteran, Parents/Caregivers (Dependency), Generational Dynamics (Age Friendly), Remote & Flexible Working, Social Responsibility (Charity & Volunteering), Returnships / Re-entering Workforce
Employer Partner Tenure:
New Employer Partner