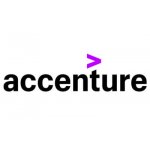 Chicago

,

Illinois

,

United States
Chicago

,

Illinois

,

United States
About Us
Accenture is a leading global professional services company, providing a broad range of services and solutions in strategy, consulting, digital, technology and operations. Combining unmatched experience and specialized skills across more than 40 industries and all business functions - underpinned by the worlds largest delivery network - Accenture works at the intersection of business and technology to help clients improve their performance and create sustainable value for their stakeholders. With 469,000 people serving clients in more than 120 countries, Accenture drives innovation to improve the way the world works and lives. Visit us at www.accenture.com.
What We Believe
We have an unwavering commitment to diversity with the aim that each and every one of our people has a full sense of belonging within our organization. As a business imperative, every person at Accenture shares the responsibility to create and sustain an inclusive environment.
Be Yourself, Make A Difference.
Join us! Work where you're inspired to explore your passions, where your talents are nurtured and cultivated. Innovate with leading-edge technologies on some of the coolest projects you can imagine. Get the tools you need to keep learning and growing so you stay continually ahead of the game while making a difference in the world.
Our new research shows that companies that embrace best practices for employing and supporting more persons with disabilities in their workforce have outperformed their peers. This is due to understanding the value in diverse backgrounds, diversity of thought, and allowing all individuals to be their authentic selves.
In 2017, approximately 2,300 employees at Accenture self-identified as persons with disabilities. Hear from our employees, like Joaquin, who feels that having a disability has never held him back in his career at Accenture. Click here to meet more of our people and hear their stories.
Accommodation Statement
If you would like to be considered for employment opportunities with Accenture and have accommodation needs please call us toll free at 1 (877) 889-9009 or send us an email.
Accenture is committed to providing equal employment opportunities for persons with disabilities, including reasonable accommodation when needed. If you are hired by Accenture and require accommodation to perform the essential functions of your role, you will be asked to participate in our reasonable accommodation process. Accommodations made to facilitate the recruiting process are not a guarantee of future or continued accommodations once hired.
Accessibility Statement
Click here to view our full accessibility statement. If you have any comments and or suggestions relating to improving the accessibility of our site, please don't hesitate to contact us by e-mailing accessibility@accenture.com. Your feedback will help us make improvements.
EEO Statement
All employment decisions shall be made without regard to age, race, creed, color, religion, sex, national origin, ancestry, disability status, veteran status, sexual orientation, gender identity or expression, genetic information, marital status, citizenship status or any other basis as protected by federal, state, or local law. For details, view a copy of the Accenture Equal Employment Opportunity and Affirmative Action Policy Statement.

Culture Initiatives:
Disability (Neurodiverse), Disability (Physical)
No job openings
---