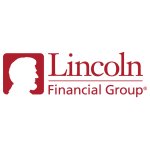 Lincoln Financial Group
Lincoln Financial Group
Radnor, PA

,

United States
Radnor, PA

,

United States
About Us
Lincoln Financial Group provides advice and solutions that empower people to take charge of their financial lives with confidence and optimism.
Our core business areas: life insurance, annuities, retirement plan services and group protection - focus on supporting, preserving and enhancing people's lifestyles and retirement outcomes.
A tradition of strength:With solid industry rankings, broad distribution capabilities and a strong financial foundation, we've been helping people take charge of their futures for more than a century. Learn more about our origins, vision, and tradition of financial strength.
A commitment to corporate responsibility:We're committed to service leadership, recognizing and celebrating good corporate citizenship, promoting sustainable business practices and improving the quality of life in our communities. Read more about our corporate responsibility.
Success through diversity and inclusion:Diversity and inclusion inform our business strategy and drive our success. We empower collaboration, insights and innovation among our partners and employees to reach our full potential.Learn about our commitment to diversity and inclusion.
Diversity and Inclusion
We believe diversity of thought, background, experience and people drive innovation. It is through our inclusive culture that we can attract the best employees, empower our customers, and help our communities achieve great things.At Lincoln, diversity broadly encompasses: attributes of people such as mindset, physical and sociological traits including, but not limited to, race; ethnicity; gender; age; physical abilities; socio-economic status; sexual orientation and gender identity and expression; veteran status; religious beliefs; political beliefs; and other ideologies and perspectives in the workplace, marketplace and communities in which we operate. By inclusion, we mean a sense of belonging: feeling respected, valued for who you are; feeling a level of supportive energy and commitment from others so that you can do your best work.Lincoln Financial is honored that many of the practices we have established, refined and implemented have been acknowledged with industry awards and recognition.Learn more about our commitment to creating an inclusive workplace, as CEO Dennis Glass explains in Diversity and inclusion: A value, a strategy and a practice.
EEO/Accommodation Statement
Lincoln is an Equal Opportunity employer and, as such, is committed in policy and practice to recruit, hire, compensate, train and promote, in all job classifications, without regard to race, color, religion, sex (including pregnancy), age, national origin, disability, sexual orientation, gender identity and expression, veterans status, or genetic information. Applicants are evaluated on the basis of job qualifications.
If you are a person with a disability that impedes your ability to express your interest for a position through our online application process, or require TTY/TDD assistance, contact us by calling 260-455-2558.


Culture Initiatives:
Disability (Neurodiverse), Disability (Physical)
Employer Partner Tenure:
10 Year Employer Partner