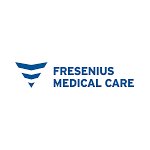 Waltham

,

Massachusetts

,

United States
Waltham

,

Massachusetts

,

United States
About Us
The safety of our patients, employees, physicians and partners is very important to us. We are actively monitoring the novel coronavirus (COVID-19) pandemic, while ensuring we are continuing to recruit top talent.
As your recruitment journey progresses, you will be utilizing our digital tools, including virtual interviewing. You will receive clear instruction on how to use these tools, and our intent is to provide you with a smooth and well informed experience. Thank you for your interest in joining the FMCNA family!
Working At FMCNA - Make connections. Help patients thrive. Be the difference.
At Fresenius Medical Care North America, you'll find a community of more than 64,000 dedicated employees delivering the best possible care to people with kidney disease through our products and services. And, whether you join us in nursing, accounting, engineering, nutrition or management, your talents will make a difference with a global leader in healthcare. We offer the opportunity to grow your career alongside a collaborative and supportive team that goes above and beyond to deliver outstanding care to more than 190,000 patients.
Be part of a team that is the largest renal care provider in North America, bringing over 26 million hemodialysis treatments to patients across the region.
Diversity and Inclusion - We support every voice, every culture and every talent.
When you feel like you fit, you can thrive. That's our philosophy here at Fresenius Medical Care North America. And that's why we've built a nurturing environment that welcomes every race, lifestyle, background and cultural tradition. Our mission of care is based on shared respect and appreciation for every member of our team. Promoting a workplace of inclusion not only helps us to meet new challenges – it also gives us a broader view of our world, and allows us to deliver the best possible care to all our patients.
We value your military experience.
Integrity. Dedication to duty. Teamwork. These are all traits that veterans and service members bring to their careers. They're also part of our core values, and the reason why we are always keen to talk to individuals with military experience.
When you join us as a veteran or ex-service person, the leadership and problem-solving skills you've developed – as well as your ability to navigate through an evolving organization – will help lay the foundation for your future success with us.
EEO Statement
All qualified applicants will receive consideration for employment without regard to race, color, religion, sex, age, pregnancy, marital status, national origin, citizenship status, disability, military status, sexual orientation, gender identity, genetic predisposition or carrier status or any other legally protected characteristic.
Accommodation Statement
If you are interested in applying for employment with Fresenius Medical Care, NA and require special assistance or accommodation during any part of the pre-employment process, please contact our dedicated Help Desk for assistance at (855) FMCNAHR.


Culture Initiatives:
Disability (Neurodiverse), Disability (Physical)
Employer Partner Tenure:
6 Year Employer Partner