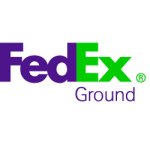 FedEx Ground
FedEx Ground
Buena Vista

,

Pennsylvania

,

United States
Buena Vista

,

Pennsylvania

,

United States
About Us
At FedEx Ground, we believe that inclusion makes us better. A diverse and an inclusive culture is good for business because it increases engagement, morale, productivity, quality, profitability, creativity, and innovation.
Diversity & Inclusion
Diversity and inclusion at FedEx connects people and possibilities to deliver a better future for team members, customers, suppliers and communities.
At FedEx Ground, we believe that all individuals have the right and ability to succeed, grow and prosper. In 2015, Life's Work of Western Pennsylvania honored FedEx Ground with the Joseph F. Mulach, Jr. Award. The award recognizes people and organizations that help make life more meaningful for individuals with disabilities.
Benefits
There is more to life at FedEx Ground than work. Resources are available through LifeCare to help in managing priorities, creating more time for fun and a sense of balance. This company-paid benefit is available immediately to FedEx employees and is designed to offer employees and their dependents winning solutions for virtually any life issue, including everyday needs and one-of-a-kind challenges. We also offer medical, dental, and vision benefits, tuition reimbursement, and employees of FedEx Ground, enjoy exclusive discounts and additional benefits.
EEO/Accommodation Statement
FedEx Ground is an equal opportunity / affirmative action employer (Minorities/Females/Disability/Veterans) committed to a diverse workforce
Reasonable accommodations are available for qualified individuals with disabilities and throughout the application process.

Culture Initiatives:
Disability (Neurodiverse), Disability (Physical)
Employer Partner Tenure:
6 Year Employer Partner