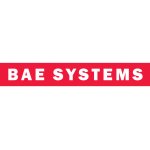 Arlington

,

Virginia

,

United States
Arlington

,

Virginia

,

United States
About Us
BAE Systems, Inc. is the U.S. subsidiary of BAE Systems plc, an international defense, security and aerospace company headquartered in Arlington, VA, with locations across the country. We develop and deliver a full range of products and services for air, land and naval forces, as well as advanced electronics, security, information technology solutions and customer support services that provide an essential edge to protect what matters most.
A career at BAE Systems will ignite your passion to improve security, defend freedom and make the world a safer place. You'll be part of developing revolutionary capabilities and services that give our customers a leading edge. In return, you will develop high-demand technical skills with access to training, mentors and extraordinary colleagues.
Investing in our employees and communities, supporting our veterans, and promoting diversity and inclusion are critical components to how we do business. Here, we're all about trust, camaraderie and a shared ambition to lead the world in defense technologies and national security services. Plus, we're just nice people.
Keeping the world safe and secure is serious business. That's why we offer a flexible work environment to support the balance in your life and keep you performing at your best.
We recognize that an inclusive and diverse workplace - where all employees feel respected, valued and able to achieve their full potential - is vitally important. Not only does it inspire creativity and collaboration, it's good for business. We celebrate our differences and believe our diverse skills, abilities and perspectives strengthen our culture and our overall performance.
Our Multicultural Network (MCN), an employee-led organization with the mission to help foster an environment in which cultural diversity and inclusion can thrive, serves as an umbrella organization, supporting several employee resource groups.
Abilities Beyond Limits and Expectations (ABLE)
African Americans Committed to Excellence (AACE)
Generations Working Together (GEN)
Hispanic Organization for Leadership Advancement (HOLA!)
Outlink (LGBTQ)
Veterans Support Network (VSN)
Women's Inclusive Network (WIN)
Year over year, we are proud to be recognized as one of the top-rated employers for veterans. We are honored to offer an environment where veterans and reservists can contribute to doing mission-centered work. Translate your military skills into a civilian career.
EEO and Accommodation Statement
BAE Systems is committed to hiring and retaining a diverse workforce. We are proud to be an Equal Opportunity Employer, making decisions without regard to race, color, religion, sex, sexual orientation, gender identity, gender expression, marital status, national origin, age, veteran status, disability, or any other protected class.
Accommodation requests for the application should be made by contacting us by telephone: 1-(855) 541-4654 or by email: accessibility@baesystems.com. If you need an accommodation during the interview portion of the hiring process, you can speak with the recruiter who is arranging the interview or by contacting us at the telephone or email above.


Culture Initiatives:
Veteran, Disability (Neurodiverse), Disability (Physical)
Employer Partner Tenure:
3 Year Employer Partner
No job openings
---