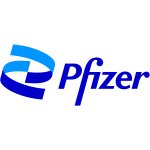 Pfizer: One of the World's Premier Biopharmaceutical Companies
Pfizer: One of the World's Premier Biopharmaceutical Companies
The future of medicine is happening here, and we're eager to work alongside inspired and inspirational people who want to improve health around the world. We have opportunities for people who seek a career in science, research, health care and medicine, finance, law, technology, communications, compliance, marketing, sales, manufacturing and much more. We remain fully committed to our diversity, equity and inclusion efforts, our opportunity parity goals and our ongoing efforts to make Pfizer a great place to work for all. Check out our job openings!
New York

,

New York

,

United States
New York

,

New York

,

United States
About Us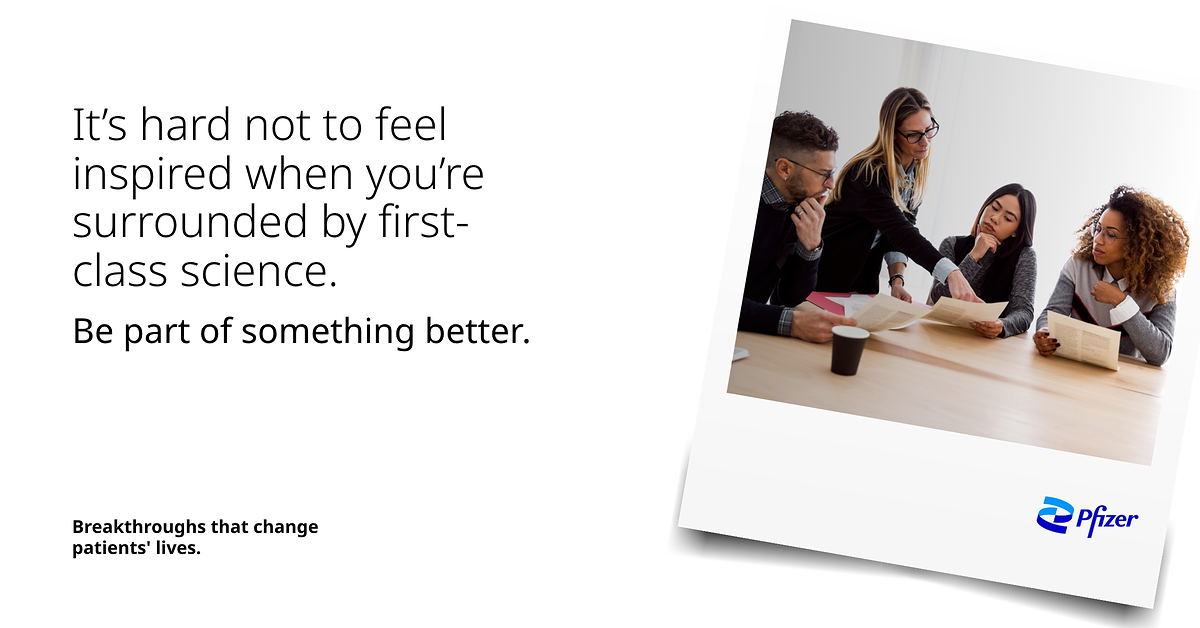 Our Purpose at Pfizer: Breakthroughs that Change Patients' Lives
As one of the world's premier innovative biopharmaceutical companies, Pfizer applies its science and global resources to bring therapies to people that extend and significantly improve their lives. We strive to set the standard for quality, safety and value in the discovery, development, and manufacture of health care products, including innovative medicines and vaccines. Every day, Pfizer colleagues work across developed and emerging markets to advance wellness, prevention, treatments, and cures that challenge the most feared diseases of our time. Consistent with our responsibility, we collaborate with health care providers, governments, and local communities to support and expand access to reliable, affordable health care around the world. For more than 170 years, Pfizer has worked to make a difference for all who rely on us.

Diversity, Equity and Inclusion (DEI):
Equity is a core value at Pfizer where every person deserves to be seen, heard, and cared for. In 2021, Pfizer launched its refreshed Global DEI Strategy and Governance Structure which aims to further embed DEI into our workplace and our purpose through defined enterprise priorities and expectations. Part of our commitment to remaining a company of choice is to build a more inclusive colleague experience through representation and meaningful connections. Our seven enterprise colleague resource groups and their respective local chapters—Global Asian Alliance, Global Black Community, DisAbility, Pfizer Women's Resource Group, Out Pfizer Employee Network (OPEN), Pfizer Latino Community, and Veterans in Pfizer (VIP), have contributed to a more diverse and inclusive workplace where our people feel empowered to bring their whole selves to work and fosters an environment where our people can thrive and grow. We focus on integrating workforce, workplace, and work output by paying special attention to the health and wellness of our colleagues; prioritizing meaningful work that contributes to our purpose of Breakthroughs that Change Patients' Lives; We engage our colleagues through every phase of their experience, bringing a people-centric approach to everything from recruiting, benefits and compensation, to growth, inclusion and communication.
Accommodations:
Please visit our blog for an employee's story on how Pfizer's welcoming and inclusive environment breaks down barriers with employee accommodations! Pfizer provides reasonable accommodation in job application procedures for qualified individuals with disabilities and disabled veterans. If you have a disability that inhibits your ability to apply for a position through our online application process, you may contact us about your interest in Pfizer at this email: RecruitingAccommodations@Pfizer.com.
Everyone can make things happen here. Everyone. Be part of something better.
Culture Initiatives:
Veteran, Disability (Neurodiverse), Disability (Physical)
No job openings
---