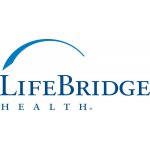 LifeBridge Health
LifeBridge Health
Baltimore

,

Maryland

,

United States
Baltimore

,

Maryland

,

United States
About Us
As one of the largest, most comprehensive and most highly respected providers of health-related services to the people of northwest Baltimore, LifeBridge Health advocates preventive services, wellness and fitness services, and educational programs.
LifeBridge Health consists of Sinai Hospital of Baltimore, Northwest Hospital, Carroll Hospital, Levindale Hebrew Geriatric Center and Hospital, and its subsidiaries and affiliated units, including LifeBridge Health & Fitness and the LifeBridge Medical Care Centers in Eldersburg, Mays Chapel and Reisterstown. Sinai Hospital, Northwest Hospital and Carroll Hospital are all acute-care general hospitals with complementary clinical centers of excellence.
Diversity
Valuing diversity is a significant part of the rich history of LifeBridge. In 2008 we launched an organization-wide diversity initiative with Warren Green, President and CEO of LifeBridge Health as the Executive Champion. The purpose of the initiative was to be more formally and publicly committed to embracing a culture of inclusion and mutual respect. Our Workforce diversity involved the creation of a Diversity Council that drew representation from all of LifeBridge Health's facilities, four generational groups, management and front line staff. Diversity Council members include people from different religious and cultural backgrounds, as well as and sexual preferences.
All facilities of LifeBridge Health are Equal Employment Opportunity organizations that prohibit discrimination or harassment of any person on the basis of race, color, sex, religion, sexual orientation, gender identity, national or ethnic origin, age, disability, veteran status or other protected class. In addition, as Affirmative Action employers, Sinai Hospital of Baltimore, Northwest Hospital and Levindale Hebrew Geriatric Center and Hospital take steps to ensure appropriate representation of women, minorities, veterans and individuals with disabilities.
Applicants With Disabilities
If you are interested in applying for employment and require accommodation during any part of the application process, please call 410-601-9000 and ask to speak to the Human Resources Department at the location to which you are applying. For TTY users, please call via Maryland Relay.


Culture Initiatives:
Disability (Neurodiverse), Disability (Physical), Remote & Flexible Working
Employer Partner Tenure:
3 Year Employer Partner