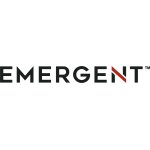 Emergent Biosolutions
Emergent Biosolutions
Gaithersburg

,

Maryland

,

United States
Gaithersburg

,

Maryland

,

United States
About Us
Who We Are
Emergent BioSolutions is global life sciences company focused on providing specialty products for civilian and military populations that address accidental, intentional and naturally occurring public health threats. Through our work, we envision becoming a Fortune 500 global specialty life sciences company recognized for protecting and enhancing life, driving innovation, and living our values.
EEO and Accommodation Statement:
We are proud to be an Equal Opportunity Employer. We recognize the value that diversity contributes to our global organization and the competitive advantage we can maintain by having a broad range of talents, perspectives, and ideas with a commitment to continuously improving our business.
Our commitment to diversity and inclusion applies to all aspects of employment, including but not limited to our decisions regarding recruitment and hiring, compensation and benefits, promotions, transfers, professional development, training opportunities, separations and any other employment-related decisions. Individuals will be considered without regard to race, color, creed, religion, national origin, ancestry, citizenship status, age, sex or gender (including pregnancy, childbirth and related medical conditions), gender identity or gender expression (including transgender status), sexual orientation, marital status, protected veteran status, physical or mental disability, genetic information, and any other characteristics protected by applicable local, state, provincial, or federal law.
Individuals with disabilities and veterans are encouraged to apply. If you require accessibility assistance or an accommodation for a disability when applying for open positions, please send an email to careers@ebsi.com or call us at 240-631-3437.
Culture Initiatives:
Disability (Neurodiverse), Disability (Physical), BIPOC (Black, Indigenous, People of Color), LGBTQIA+ (Sexual Orientation), Advancing Women, Veteran, Remote & Flexible Working, Social Responsibility (Charity & Volunteering), Training, Development and Upskilling
Employer Partner Tenure:
3 Year Employer Partner