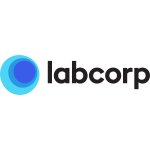 Princeton

,

New Jersey

,

United States
Princeton

,

New Jersey

,

United States
About Us
Labcorp is a global leader of innovative and comprehensive laboratory services that helps doctors, hospitals, pharmaceutical companies, researchers and patients make clear and confident decisions. Through our unparalleled diagnostics and drug development laboratory capabilities, our 60,000+ employees combine cutting-edge innovation, science and technology to solve some of today's biggest health challenges, accelerate life-changing healthcare breakthroughs and impact lives around the world.
Diversity at Labcorp
We believe that our diverse talent is core to our ability to innovate, meet customer needs and deliver on our mission of improving health and improving lives. That's why we're passionate about empowering inclusive leadership, nurturing a diverse talent pipeline and creating an environment for engagement across our company and in our communities. For each and every employee to thrive while playing a critical role in our mission, we are continually enhancing our culture of trust, respect and belonging.
We offer employee resource groups (ERGs), organized to promote inclusion and diversity, as an important part of our culture across the Labcorp enterprise. Through our ERGs, employees build career development skills, experience developmental opportunities and partner with local volunteer organizations to build awareness and strengthen our bonds with communities.
Learn more about belonging at Labcorp
EEO Statement
Labcorp is a global Equal Employment Opportunity (EEO) employer. As part of Labcorp's business integrity program, we subscribe to the principle of "respect for the individual," which is imbedded in respect and appreciation for each person's dignity, safety, and differences. This can also be seen in our Workplace Harassment Policy that outlines Labcorp's commitment to ensuring an environment that is free from all forms of harassment, inclusive of retaliatory behavior.
Labcorp is committed to fair employment practices and adheres to laws as they apply in various jurisdictions. We will not discriminate against any employee or applicant for employment because of race, color, national origin, ancestry, nationality, citizenship, religion, creed, age, sex, marital or familial status, sexual orientation, gender identity, veteran status, disability, or other classifications protected by state or local law in areas where Labcorp does business.
Through our Affirmative Action programs, we are engaged in the principles of providing equal employment opportunity to minorities, females, veterans, and individuals with disabilities. Inclusion and diversity at Labcorp are critical to our success as we continue to recruit, develop, and retain exceptional people.
Accommodation Statement
To request a reasonable accommodation for a position at any global location of Labcorp, please call 1-800-978-4473 or send an email to accessibility@labcorp.com and include your name, the position, location and the best way to contact you. This email box has been designated for the specific needs of aiding individuals with disabilities who request a reasonable accommodation in the online application process. Other emails will not be addressed.
All requests will be kept confidential and handled by Labcorp. Reasonable accommodations are evaluated on a case-by-case basis.
Culture Initiatives:
Disability (Neurodiverse), Disability (Physical)
Employer Partner Tenure:
3 Year Employer Partner