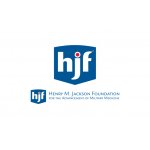 The Henry M. Jackson Foundation
The Henry M. Jackson Foundation
Bethesda

,

Maryland

,

United States
Bethesda

,

Maryland

,

United States
About Us
Company Overview
The Henry M. Jackson Foundation for the Advancement of Military Medicine, Inc. (HJF) is a global nonprofit organization dedicated to advancing military medical research. We serve military, medical, academic and government clients by administering, managing and supporting preeminent scientific programs that benefit members of the armed forces and civilians alike.
Since its founding in 1983, HJF has served as a vital link between the military medical community and its federal and private partners. HJF's support and administrative capabilities allow military medical researchers and clinicians to maintain their scientific focus and to accomplish their research goals effectively and efficiently.
Culture and Benefits
HJF hires talented and dedicated candidates who are motivated to provide innovative services that meet the unique needs of military medicine. They are also committed to our mission of advancing military medical research. Our more than 2,300 employees manage nearly 1,000 programs in nearly a dozen countries, more than 20 states and the District of Columbia. Our employees work side-by-side with some of the top research scientists in the world. These collaborative teams are devoted to improving the health and quality of life for our nation's warfighters and for people throughout the world.
Outreach to Veterans
Our focus on advancing military medical research makes HJF a natural fit for individuals who have benefitted directly from the scientific work we support. We actively seek to recruit, employ and advance individuals who have served in the U.S. armed forces. We believe veterans offer a unique combination of skills, knowledge and commitment to service that helps ensure the success of our mission.
More than 15% of our workforce is comprised of veterans
HJF is a proud participant in the Military Spouse Employment Partnership.
We are pleased to be part of several veteran partnerships, including RecruitMilitary and Military MOJO veteran jobs fairs.
Diversity & Inclusion
Our employees are as diverse as the military medical research programs we support. Our multicultural team is united by a shared dedication to our mission to advance military medical research. HJF's team works openly and honestly, respecting one another as colleagues and professionals. As a result, we help one another to succeed.
HJF is an equal opportunity and affirmative action employer. All qualified applicants will receive consideration for employment without regard to race, color, religion, sex, sexual orientation, gender identity, national origin, disability, protected veteran status or other status protected by law.
Reasonable Accommodations
If you need assistance or an accommodation while seeking employment, please send an email to benefits@hjf.org or call 240-694-4006. This contact information is for accommodation requests only and cannot be used to inquire about the status of applications.

Culture Initiatives:
Disability (Neurodiverse), Disability (Physical)
Employer Partner Tenure:
6 Year Employer Partner