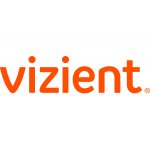 Vizient, Inc.
Vizient, Inc.
Irving

,

Texas

,

United States
Irving

,

Texas

,

United States
About Us
We are the nation's largest member-owned health care services company. Backed by network-powered insights in the critical areas of clinical, operational and supply chain performance, Vizient™ empowers members to deliver exceptional, cost-effective care at every turn. Together with our members, we are fueling new business models and new approaches to care—all through the power of brilliant connectivity.
Based in Dallas with offices in Chicago and across the United States, our national strength and local presence give us a deeper understanding of our members and customers. We work with hospital executives, physicians, nurses, materials managers, pharmacists and others to implement solutions that promote exceptional, cost-effective care and make a difference in people's lives.
Working at Vizient means making a difference in today's dynamic health care industry, every day. Our mission is to connect providers with the knowledge, solutions and expertise that accelerate their performance. We have 1,800 employees with a breadth of expertise and experience tailored to innovative approaches and solutions that advance health care for the greater good.
When you're the best, we're the best. We instill an environment where employees feel engaged, satisfied and able to contribute their unique skills and talents. We provide extensive opportunities for personal and professional development, building both employee competence and organizational capability to fuel exceptional performance now and in the future.
EEO Statement
The Company is committed to equal employment opportunity to all employees and applicants without regard to race, religion, color, gender identity, ethnicity, age, creed, sex, national origin, sexual orientation, disability status, veteran status, marital status or any other category protected by applicable law.


Culture Initiatives:
Disability (Neurodiverse), Disability (Physical)
Employer Partner Tenure:
6 Year Employer Partner