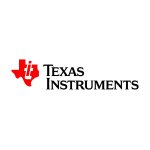 Texas Instruments
Texas Instruments
At TI, you'll collaborate with the smartest people in the world – problem solvers who are committed to shaping the future of electronics. Our work is fascinating, fast-paced and challenging. And it's our people that make us great. We are changing the world one chip at a time, join us.
Dallas

,

Texas

,

United States
Dallas

,

Texas

,

United States
About Us
TI is a global semiconductor company that designs, manufactures, tests and sells analog and embedded processing chips for markets such as industrial, automotive, personal electronics, communications equipment and enterprise systems. Each generation of innovation builds upon the last to make our technology smaller, more efficient, more reliable and more affordable – making it possible for semiconductors to go into electronics everywhere.
Our diverse backgrounds and perspectives are what makes our products more innovative and our company stronger. We want the best and brightest minds working on the biggest technological challenges. For decades, we have worked to create a culture where ideas are respected and encouraged, where we seek to remove barriers, and where our people know that they can succeed and build long-term careers.
Employee Resource Groups – TI Diversity Network
For more than 30 years, the TI Diversity Network (TIDN) has helped educate employees and surface topics that matter to employees through 15 grassroots employee resource groups. Our journey started in 1989 with the women's and Hispanic/Latinx ERGs and today is focused on impacting our company, culture, career development and our community and includes networks for women, Black and Hispanic employees, Veterans, LGBTQ+ employees & allies and employees with disabilities.
Culture Initiatives:
Disability (Neurodiverse), Disability (Physical), BIPOC (Black, Indigenous, People of Color), LGBTQIA+ (Sexual Orientation), Advancing Women, Veteran, Parents/Caregivers (Dependency), Generational Dynamics (Age Friendly), Social Responsibility (Charity & Volunteering), Returnships / Re-entering Workforce
No job openings
---