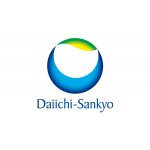 Daiichi Sankyo, Inc.
Daiichi Sankyo, Inc.
Basking Ridge

,

New Jersey

,

United States
Basking Ridge

,

New Jersey

,

United States
About Us
Join a legacy of innovation
Building on more than 100 years of pharmaceutical discovery, we have a long history of excellence. Today, we uphold the enthusiasm and curiosity that have been our hallmarks from the beginning.
Daiichi Sankyo, Inc. is the U.S. subsidiary of Daiichi Sankyo, Co., Ltd. The Company currently markets therapies in hypertension, dyslipidemia, diabetes, acute coronary syndrome, thrombotic disorders, stroke risk reduction, opioid-induced constipation, IV iron therapy and metastatic melanoma.Our global research and development is primarily focused on bringing forth novel therapies in oncology, including immuno-oncology, with additional focus on new horizon areas, such as pain management, neurodegenerative diseases, heart and kidney diseases, and other rare diseases.
Equal Opportunity Employment: Daiichi Sankyo, Inc. is an equal opportunity/affirmative action employer. Qualified applicants will receive consideration for employment without regard to sex, gender identity, sexual orientation, race, color, religion, national origin, disability, protected veteran status, age, or any other characteristic protected by law.
Candidates with Disabilities Who Require Assistance: Daiichi Sankyo, Inc. provides reasonable accommodation in job application procedures for qualified individuals with disabilities and disabled veterans. If you have a disability that inhibits your ability to apply for a position through our online application process or you otherwise need accommodation in connection with the recruiting process due to a disability, you may use the alternative methods described below to contact us about your interest in Daiichi Sankyo, Inc. and/or to request an accommodation.
By Email: recruiting@dsi.com
By Phone: 908-992-6400
By Mail: Daiichi Sankyo, Inc. 211 Mt Airy Road, Basking Ridge NJ 07920 Attn: Staffing Dept.
Culture Initiatives:
Disability (Neurodiverse), Disability (Physical)
Employer Partner Tenure:
10 Year Employer Partner