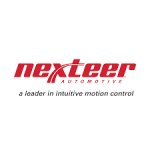 Nexteer Automotive
Nexteer Automotive
Saginaw

,

Michigan

,

United States
Saginaw

,

Michigan

,

United States
About Us
Nexteer Automotive is a multi-billion dollar global steering and driveline business solely dedicated to electric and hydraulic steering systems, steering columns and driveline products for original equipment manufacturers. The company is listed on the Hong Kong Stock Exchange. Its 12,000 workforce serves more than 50 customers in every major region of the world. The company has 21 manufacturing plants, five regional engineering centers and ten customer service centers strategically located in North and South America, Europe and Asia. Nexteer Automotive's customers include BMW, Fiat Chrysler, Ford, GM, PSA Peugeot Citroen, Toyota, and VW, as well as automakers in India and China.
Nextraordinary Careers – Join our team and make a difference.
A career with Nexteer Automotive is far from ordinary – it's Nextraordinary! Nexteer is looking for bright, passionate individuals to join our growing, global team.
Our commitment to technology and innovation results in ongoing industry breakthroughs, a point of pride for all our employees. But what truly drives our success is our employees who embody a team spirit and promote a positive work environment.
Nexteer is a fast paced, dynamic team driven by a culture that stresses the importance of its people, operational excellence and enterprise growth. The core values impact everything we do, every day.
Nexteer Automotive is an equal opportunity employer committed to a culturally diverse workforce. All qualified applicants will receive consideration for employment without regard to race, religion, color, age, sex, national origin, sexual orientation, gender identity, disability status, other protected veteran status, and any other protected class under law.
Accessibility for Applicants with Disabilities
If you need a reasonable accommodation for the online application process due to a disability please call 1-989-757-5000. Please provide your contact information and details about the posted position of interest. Only inquiries regarding assistance for those who need an accommodation with the online application process due to a disability will be returned.


Culture Initiatives:
Disability (Neurodiverse), Disability (Physical)
Employer Partner Tenure:
6 Year Employer Partner