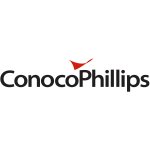 ConocoPhillips
ConocoPhillips
Houston

,

Texas

,

United States
Houston

,

Texas

,

United States
About Us
Across our 21 countries of operations, over 15,900 men and women work in a truly integrated way to find and produce oil and natural gas. Our technical capabilities, asset quality and scale, and financial strength are unmatched among independent exploration and production companies and uniquely position us to compete around the world.
We understand that its important to work somewhere with a culture that puts people above resumes and fosters a collaborative work environment. We get that having a life outside of work is essential for you and us. We know that access, resources, support and training are vital. We also understand that having interesting and motivated colleagues is what brings a work environment to life.
This is how we approach recruiting at ConocoPhillips. Whether you are just starting out in your career or have a broad range of skills and experiences, we strive to find the best talent possible for the company by getting to know what matters most to the people who want to contribute to the long-term success of the company.
Our position on Diversity & Inclusion.
If you have a disability that requires a reasonable accommodation be made in order for you to apply for a position at ConocoPhillips, please email recrus@conocophillips.com or contact us at 877-571-9505 (Voice/TTY ) specifying the reasonable accommodation you are requesting, along with the job reference number. A Human Resources representative will review your request within two business days. Determinations on requests for reasonable accommodation will be made on a case-by-case basis.

Culture Initiatives:
Disability (Neurodiverse), Disability (Physical)
Employer Partner Tenure:
6 Year Employer Partner