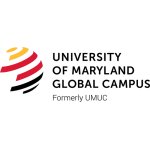 University of Maryland Global Campus
University of Maryland Global Campus
Hyattsville

,

Maryland

,

United States
Hyattsville

,

Maryland

,

United States
About Us
At UMGC, our sense of community operates on two levels. As a proud member of the University of Maryland system, we take enormous pride in being one of the state's leading employers — and a vital source of the educational programs fueling the minds and talent that will drive the state's economy for decades to come. At the same time, UMGC is a true university without borders: building on the passion, creativity and expertise of employees from every corner of the globe.
Like our student body, our faculty and staff members represent a diverse spectrum of backgrounds and experience, ranging from the military and academia to public service, technology start ups, global multinationals and everything in between. And like our student body, we know that every day we spend at UMGC is a day we're actively building a better future.
Maryland Unites Day of Service
UMGC is proud to support the state's Day of Service program. In this initiative, state employees receive 4 hours of paid leave to perform community service during the summer months, either in pre-arranged "service day" activities in Baltimore or with one of our designated non-profit organizations: the ASPCA, Habitat for Humanity, or Parkdale High School in Prince George's County.
Accommodation Statement
University of Maryland Global Campus (UMGC) is strongly committed to the recruitment, selection, development and promotion of employees based on individual merit. At UMGC, we recognize that disability reflects diverse characteristics and experiences and is an aspect that is integral to society, the university experience and the working environment. UMGC values, embraces and encourages the unique differences of our employees. We understand that innovation is best achieved when diverse teams are cultivated. We continually seek to build and maintain a workforce reflected of our core values and rich in diversity.
As part of the Office of Diversity and Equity, Accessibility Services (AS) mission is to facilitate services for individuals with disabilities and provides equal opportunities and equal access to education, employment, programs and services at UMGC. Through partnership, AS collaborates with and helps to empower individuals who have disabilities by working proactively to determine appropriate accommodation measures. We believe that when workplace environments are accessible and barriers are removed, employees are better equipped for success. Providing a workplace that supports employees with disabilities is essential. UMGC is a great place to work and we encourage all qualified persons to apply.
Culture Initiatives:
Disability (Neurodiverse), Disability (Physical)
Employer Partner Tenure:
3 Year Employer Partner