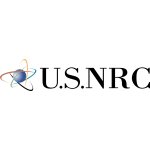 Nuclear Regulatory Commission
Nuclear Regulatory Commission
Rockville

,

Maryland

,

United States
Rockville

,

Maryland

,

United States
About Us
The U.S. Nuclear Regulatory Commission (NRC) is proud to be ranked as a BEST Place to Work in the Federal Government. We've earned our top ratings by creating a work environment rich in opportunity, diversity, leadership training, teamwork, and work life balance. Help guide our nation into the next generation of nuclear safety! Begin a challenging career with the U.S. Nuclear Regulatory Commission where you can be part of a select group of professionals who protect people and the environment with the peaceful use of nuclear materials in medicine, industry and research. To find out more about the NRC, we invite you to visit us on the web at www.nrc.gov.
The U.S. Nuclear Regulatory Commission (NRC) was created as an independent agency by Congress in 1974 to ensure the safe use of radioactive materials for beneficial civilian purposes while protecting people and the environment. The NRC regulates commercial nuclear power plants and other uses of nuclear materials, such as in nuclear medicine, through licensing, inspection and enforcement of its requirements.
In achieving our mission, the U.S. Nuclear Regulatory Commission (NRC) adheres to the principles of good regulation — independence, openness, efficiency, clarity, and reliability. The agency puts these principles into practice with effective, realistic, and timely regulatory actions, consistent with our organizational values and our open, collaborative work environment.
NRC has career opportunities for the bright and motivated, for the experienced and dedicated, for the professional or the recent graduate. We offer careers that make a difference everyday, around the country and around the world, protecting people and the environment.
EEO/Accommodation Statement
The United States Government does not discriminate in employment on the basis of race, color, religion, sex (including pregnancy and gender identity), national origin, political affiliation, sexual orientation, marital status, disability, genetic information, age, membership in an employee organization, retaliation, parental status, military service, or other non-merit factor.
For assistance with any accessibility difficulties with NRC documents on our Web site, please contact the staff of the NRC's Public Document Room (PDR). PDR staff may be reached at 301-415-4737, 1-800-397-4209 (voice), 1-800-635-4512 (TDD), or by e-mail at PDR.Resource@nrc.gov.
Culture Initiatives:
Disability (Neurodiverse), Disability (Physical)
Employer Partner Tenure:
6 Year Employer Partner
No job openings
---