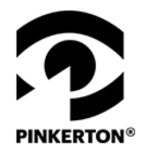 With a unified sense of purpose, our global force of Pinkerton agents and support functions band together to become something more than colleagues- we are a family. With every new career opportunity, we seek candidates with diverse experiences, perspectives, and backgrounds.
Ann Arbor

,

Michigan

,

United States
Ann Arbor

,

Michigan

,

United States
About Us
Pinkerton is a global comprehensive risk and security management leader focused on delivering specialized risk advisory, investigations, protection solutions, and embedded SMEs. With over 170 years of legacy, Pinkerton has built unparallel institutional knowledge, while having sight into future risk businesses are facing.
Pinkerton clients rely on our family of thousands of employees and connected partners across 100+ countries to support their risk management and security needs. No matter when, no matter where, we pride ourselves on being there for our clients.

Our History
Risk management and security is not just what we do — it's our calling.

We trace our roots back to 1850, when Allan Pinkerton founded Pinkerton's National Detective Agency. During our rich history, we've created the forerunner to the U.S. Secret Service, hired America's first woman detective, and have remained the industry leader in developing innovative security and risk management solutions for national and international organizations.
Culture Initiatives:
Advancing Women, Disability (Physical), BIPOC (Black, Indigenous, People of Color), LGBTQIA+ (Sexual Orientation), Generational Dynamics (Age Friendly)
Employer Partner Tenure:
New Employer Partner