Diversity at Merck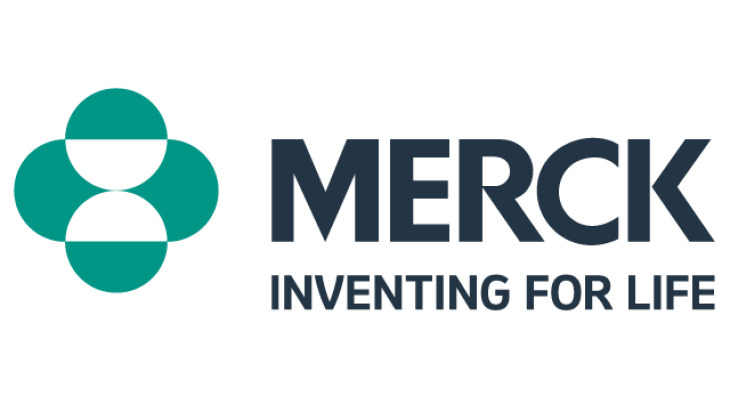 Diversity at Merck

Merck is a partner of Getting Hired, and they have made strides as being a premier research-intensive biopharmaceutical company in the world. They have been inventing medicines and vaccines for many places around the world that struggle with the most difficult disease. We wanted to highlight their story about what it means to be a Veteran and working at Merck. Here are some of their stories and how they have learned to work and live this new life outside of the military.



Martha VanDriel
Director, IT risk management policy
From jumping out of airplanes at Fort Bragg to helping launch the Army's first-ever cyberspace forces, retired U.S. Army Colonel Martha VanDriel has never shied away from risk.
Indeed, one of the greatest lessons she learned during her distinguished 26-year military career is the value of stretching beyond her comfort zone. It's one of the reasons she excelled in the cyber field even though she's "not a techie."
Today, the skills Martha used to help defend our country against cyber-attacks are the same ones she puts to work managing IT risk policy at our company. "As a planner and policy developer, you integrate disciplines that don't normally work together, like IT and intelligence organizations for cyber," says Martha, who retired from the Army in 2017 and joined Merck the same year. "You're not an expert in any of the areas, but you learn enough to be able to ask the right questions to help develop a solution."


Danielle Campbell
Operations manager, manufacturing & supply
"Learning how to lead people is of paramount importance as a commissioned officer in the Air Force," says Danielle, who joined as an enlisted airman in 2009 and quickly advanced to the role of logistics officer.
After being a leader in the Air Force, she says, transitioning to Merck in a leadership role felt like a "parallel career."
"I get the opportunity to lead great people and challenging projects in both roles," says Danielle, who joined our company in 2019 and remains a captain in the Air Force Reserve. "I am proud to work for a company where there's opportunity for growth, networking and mentoring."
Now part of a team that oversees vaccine production, Danielle says her experience managing multiple projects in the Air Force informs her work every day. "Anytime I'm approached with a task or project, I always zoom out and ask — 'what's the big picture, what's the goal we're trying to reach?' — before I zoom back in," she says. "This helps me to stay focused and maintain balance."


Jessica Trenti
Vice president of human resources, manufacturing division
That was one of the first lessons Jessica learned in her training as an ROTC scholarship student, and after more than 25 years as a civilian, she's never forgotten it.
"I learned more about leadership and accountability, more about myself, more about what I had the courage to lean into, in the military than I did before and probably have since," says Jessica, who was an officer in the Army Signal Corps.
Since joining Merck in 1997, Jessica has held about a dozen roles and supported nearly all of our company's divisions and functions in one capacity or another.
In her current role, Jessica works to help shape the talent landscape of the Merck Manufacturing Division. She is extremely proud of the division's track record in hiring and supporting veterans.
In addition, she loves seeing more women entering the workforce in fields like engineering and tech. "Do we still have work to do? Definitely. But it feels like there's a significant change in terms of the kinds of roles women are progressing through and the tremendous leadership impact they are having."

Championing future leaders
Merck is proud to support veterans and women through a number of programs, from Hiring Our Heroes to the Women's Leadership Program.
In fact, job-seeking service members can use a military occupational specialty (MOS) code to search for opportunities, making it easier for them to match their skills with potential careers at our company.
Our employee business resource groups (EBRGs) offer additional support in the form of mentorship, development, networking, and camaraderie.
As executive sponsor of the Veterans EBRG, Dr. Kerry Blanchard works not only to help fellow veterans with the transition to corporate life, but also to be an ally for all employees.

"Sometimes that means sitting back to listen and learn, or sharing feedback or opportunities that may not be transparent to others," says Kerry, vice president of global safety assessment and laboratory animal resources. "Sometimes people just want someone to talk to. And, sometimes it means advocating on behalf of others."
"We are making progress," he adds. "But we've still got work to do."

Here is the link to check out more information!