Auditing Your Recruiting Process for Accessibility | Getting Hired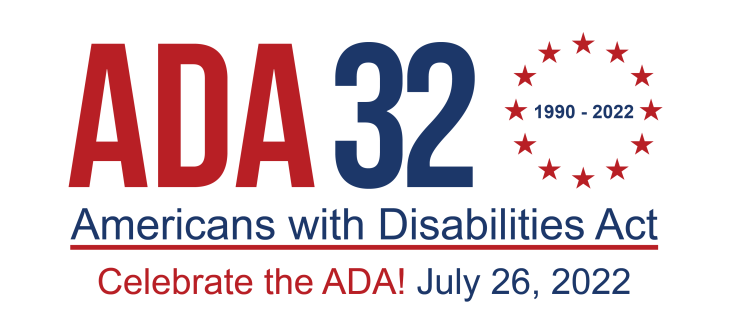 Auditing Your Recruiting Process for Accessibility


There is an ethical — and often legal — imperative for your company to be accessible in all areas. It's also the case that by welcoming a more diverse employee base, your company stands to benefit from a richer and more innovative culture. As such, you may have made changes to create a hiring process supporting greater diversity in recent years.

However, this doesn't necessarily mean your practices are as accessible as they could be. Alongside adapting your hiring approach, you must ensure your recruitment process is accessible. Many business leaders use the terms interchangeably, but there are key differences between hiring and recruitment. While the former is a more passive way to fill a vacant role, recruitment is an intentional effort to seek out top talent and attract them to your company. If you're not effectively recruiting in an accessible way, you're likely missing out on a significant portion of the talent pool.
Let's take a look at what you should be focusing on when auditing your recruiting process for accessibility.

Reviewing Your Target Demographics
One of the key areas to audit is your target recruitment demographic. This should reflect the accessibility of your recruitment practices. Too often, the approaches companies use to look for the best and brightest in the field are hampered by looking for specific characteristics — characteristics that don't take into account the hurdles of those living with disabilities. As such, there's a tendency for unconscious bias to creep into decision-making here.
A way in which this often presents is by targeting professionals with specific types of experience. It may seem desirable to look for workers who have worked with top brands in key roles. However, as stringent as your recruitment accessibility standards might be, those other brands may not share your commitment to a diverse workforce.
Indeed, their workplaces may not go beyond the basic accessibility required by the Americans with Disabilities Act (ADA) and, therefore, key roles and experiences aren't filled by those with disabilities. Your focus on recruiting people with certain types of employment history may result in inadvertently overlooking talented professionals that happen to live with disabilities.
There's a similar issue that arises when your recruitment strategy only targets a demographic from traditional education backgrounds or degrees from top universities. Too many businesses at the moment are not open to recruiting those who have taken online courses. Yet, this results in a recruitment strategy actively excluding those who utilize distance learning for accessibility reasons. Consider how you can open your recruitment to those with disabilities and target the best talent with more varied experiences.

Considering the Impact of Your Culture
Your company culture influences the holistic wellness of your business. After all, it underpins everything from how workers interact with one another to the ethical decisions they make. It also increasingly comes into consideration when auditing whether the best talent is attracted to your business. Therefore, it's vital to understand where there may be hurdles to accessibility within your culture.
This has to begin by understanding to what extent unconscious biases toward people with disabilities are a feature in your company. This can be problematic not just from the actions of recruiters, but it may make a toxic working environment for a valuable professional living with a disability. It's important to gain perspectives from both current staff and experts in the field. Conduct surveys to ask about employees' opinions and experiences in this regard and be open to consultants running audits in this area.
Another vital part of your workplace culture is the company's attitude and commitment toward mental wellness. A recruitment strategy that seeks to be fully inclusive isn't going to succeed if your workplace doesn't take mental health seriously on a cultural level.
If employees experiencing mental health challenges don't have the support or resources they need, this can affect their health, productivity, and potential to resign. It's important for everyone involved that your company offers access to tools like mental health screening and subsidized therapy. Take the time to assess these elements. Then, make adjustments to ensure you're creating a supportive culture for those facing various challenges.

Evaluating Safety and Security
Safety and security are not obvious considerations for a recruitment strategy. You may only include these components for dangerous or sensitive roles. Yet, these elements play a vital role in making your process more accessible.
Firstly, this is relevant from the perspective of ensuring your company is a safe space for those with disabilities. It's important to frequently evaluate not just whether your workspace is accessible for both candidates with physical and mental disabilities but also how this is communicated during the recruitment process. Look at whether your recruitment processes offer invitations for candidates to make requests about the environment they're interviewed in or for assistance to be provided.
In addition, make certain the information regarding candidates' individual needs is protected from potential leaks and security breaches. This is sensitive data that must be treated respectfully. It's vital, therefore, to ensure your recruitment process' cybersecurity protocols are tight. Understand the various information technology (IT) risks your business could be subjected to, from malware attacks to phishing attempts. Make sure you have tools like intrusion detection software in place. Your staff — particularly recruiters — should also be trained in cyber-secure behavior.

Conclusion
While your hiring practices may be geared toward accessibility, it's important to also make sure your recruitment processes have the same commitment. Take the time to audit aspects such as your choice of target demographic for potential hurdles to accessibility. Review how supportive your culture is to people with a range of accessibility challenges. Explore how your safety and security practices might impact your ability to recruit talented staff living with disabilities. Your attention here isn't just an ethical imperative. With additional effort and scrutiny, you can ensure both employees and your business benefit from greater accessibility and inclusivity.

Learn more about Getting Hired, our mission, and how to ensure that you are creating an inclusive recruiting process and workplace go to gettinghired.com.


Content Contributor:
Ainsley Lawrence is a freelance writer from the Pacific Northwest. She is interested in better living through technology and education. She loves traveling to beautiful places and is frequently lost in a good book.