It's National Coming Out Day | Getting Hired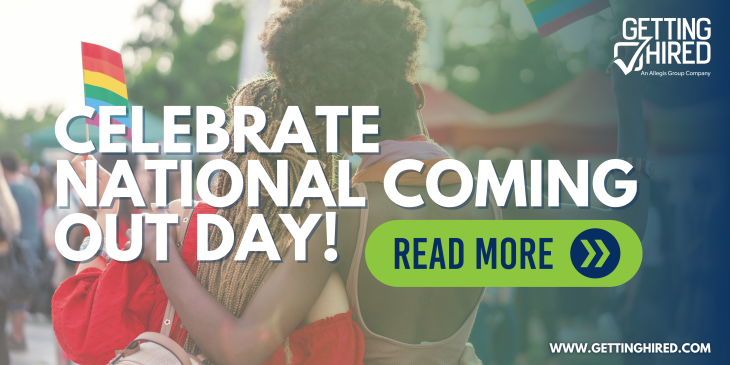 Hi there. It's great to "meet" you. My name is Mandy, and I am a CIS-female pansexual, panromantic woman in her 40's. My fiancé has been an open lesbian since her teens and my closest friend has three teenage children, one who is gender fluid and bisexual and another who is asexual. As a family, we have a LOT of flags on display 😊


Seven years ago, I would not have been able to say these things. Until 2015 I was "in the closet" even to myself. My youth and early adulthood were lived out in an evangelical Christian environment in a smaller town dead center of the Midwest. While I had always had people from the LGBTQ+ community in my life and had sought to be as safe a space as possible, I internalized the messages I received about gender and sexuality. So even though as a young teen (before my introduction to Christianity) I had intellectually known I was bisexual, once I submitted to indoctrination, I chose to divorce myself of any inkling outside of heteronormativity. As life continued to happen, I met people who thought differently, lived differently, and believed differently than "we" did. Thus began a long and often heart-wrenching process of deconstructing what I believed about everything including gender and sexuality, first intellectually, then theologically, and finally on a personal level.


By the summer of 2015, at 37 years old, I had been an open and affirming ally for several years. I had shed doctrinal bigotry, gained tools to understand how broad and beautiful, and diverse the human existence was always meant to be, and was resolute in my desire to champion the safety and rights of others. It took a few more years for me to fully acknowledge that it wasn't just "others" I was advocating for, as I realized I was also working toward the freedom of the woman in the mirror.


I was incredibly fortunate to be surrounded by supportive, loving, and accepting people during this time. My family and friends could not have been more on board. My spiritual community took a little longer but is now fully affirming and is somewhere I am honored to help lead. Thanks to the work of companies like Allegis Global Solutions and Getting Hired, I am in a professional environment that not only accepts but celebrates all aspects of who I am as a person and a contributor.




October 11th is National Coming Out Day (NCOD). The term comes from the idea of "coming out of the closet" – a concept most of us are familiar with in today's culture. The commemorative day was first celebrated in 1988 as led by Richard Eichberg and Jean O'Leary. "They chose October 11th to mark the anniversary of the second major National March on Washington for Lesbian and Gay Rights, which took place 1987 with estimates of half a million people participating…" (National Coming Out Day: October 11 (apa.org). Beginning with eleven states celebrating that first year, NCOD has grown to be acknowledged not only across the US but globally.


Many of us assume that due to the prevalence of LGBTQ+ representation in media, coming out is no longer a challenge. Unfortunately, this is not the case. For youth especially, and anyone who doesn't fit hetero- and CIS-normative identities, coming out to friends, family, coworkers, and neighbors can expose one to violence, harassment, and loss of rights. NCOD is meant to celebrate the courage and freedom of those who choose to reveal their full selves to others and to continue promoting equality for all.


"Coming out" is not an event. It is something that people in the LGBTQ+ community must do every time they enter new relationships. Gender and sexuality can also be fluid – someone may come out more than once as their understanding of their own identity changes and evolves. Let's conclude with some ways you can support the community on NCOD:
Add your pronouns to email signatures. Even if you identify as Cis gender, this communicates that you understand the importance of acknowledging each person's preferred pronouns.
Wear some PRIDE swag on October 11th!
Change your social media backgrounds to promote NCOD awareness.
Pay attention to the language used in meetings and try to replace casual terms like "guys" with something inclusive. Test out terms like "folks" or "team" to see what works for you.
Never assume that because someone has come out to you that they are publicly out and ensure that you are never the one to "out" someone.
Always keep learning!
Learn more about our LGBTQ+ Talent Community here!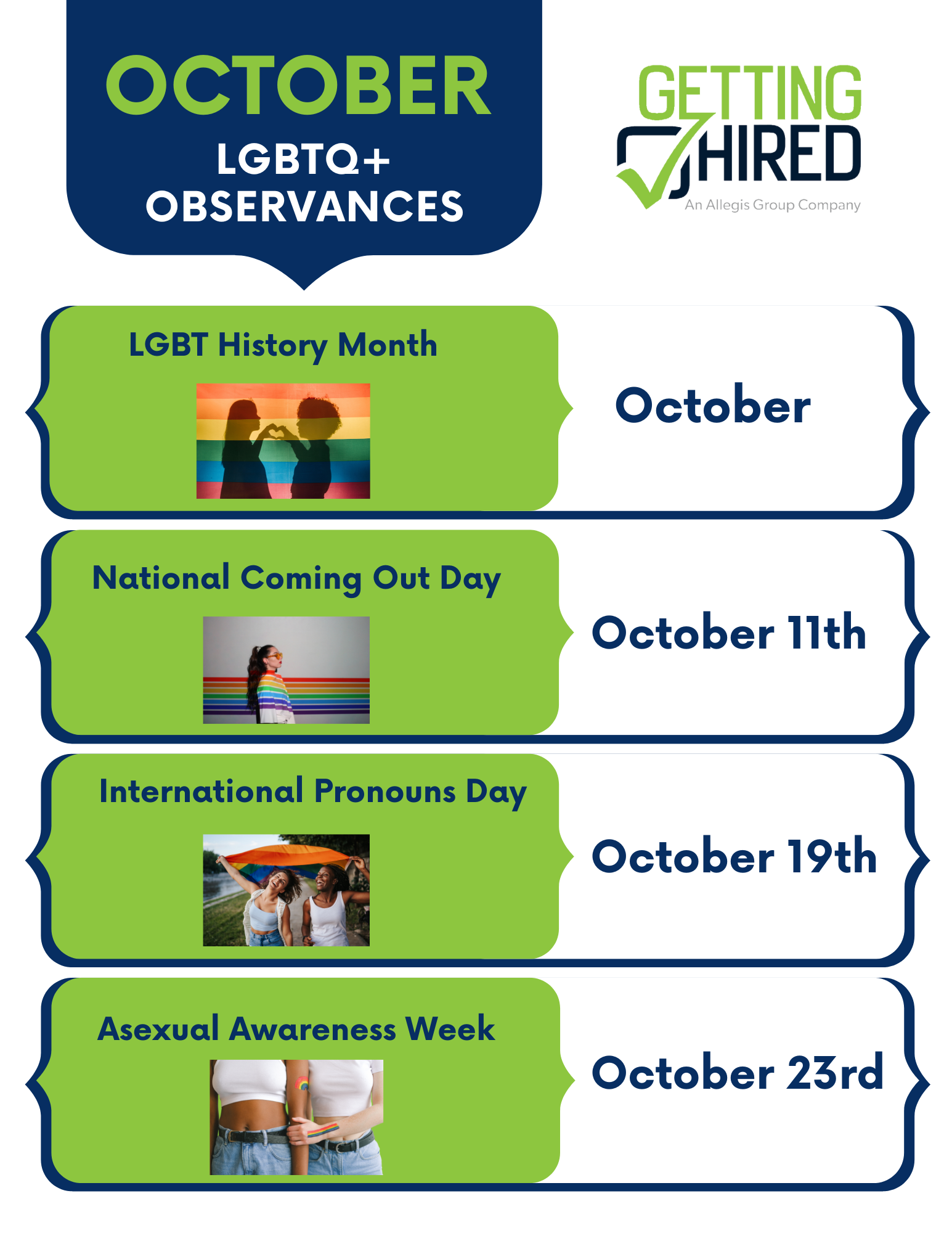 Content Contributor:

Mandy Kampen is a Program Specialist with AGS's Caterpillar team. She is an avid hobbyist, a self-proclaimed "indoor cat" who loves all things dedicated to nerdiness, spirituality, or wellness. Her current home is in Peoria, IL with her fiancé Angela and their two furbabies, Baxter and Sir Henry Fancypants the Third.