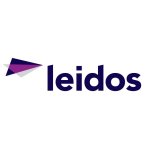 Reston

,

Virginia

,

United States
Reston

,

Virginia

,

United States
About Us
Our Culture
What you do, where you work, and who's on your team are important.
Your most important work is still ahead.
At Leidos, culture is not just what we do -- it's how we do it. Our people, our environment and our values make all the difference.
People
Our 37,000 employees help define who we are and what we stand for as a business. We have smart, friendly employees who are committed to working collaboratively to serve our customers. With diverse and complementary skillsets, backgrounds and experiences we take pride in our work, and in wearing our purple.
Environment
We have an inclusive and engaged work environment that is fast-paced, casual and highly flexible. We work where and when is required to get the job done, in keeping with project and customer requirements. Our work environments are certainly not hierarchical, so is talking to your boss' boss is encouraged.
Values
What we believe is the foundation of everything we do. We have strong values—integrity, inclusion, innovation, agility, collaboration and commitment—that are a way of life. It simply comes down to this: we believe in doing the right thing always, for each other, our customers, and our stakeholders.
Life at Leidos
A career at Leidos offers meaningful and engaging work, a collaborative culture, and support for your career goals, all while nurturing a healthy work-life balance.
Everything we do is built on a commitment to do the right thing for our customers, our people, and our community. Our Mission, Vision, and Values guide the way we do business.
Mission
Leidos makes the world safer, healthier, and more efficient through information technology, engineering, and science.
Vision
Become the global leader in the integration and application of information technology, engineering, and science to solve our customers' most demanding challenges.
We will deliver innovative solutions through the efforts of our diverse and talented people who are dedicated to our customers' success. We will empower our teams, contribute to our communities, and operate sustainably.
Our values are embodied by our employees:
Integrity
Inclusion
Innovation
Agility
Collaboration
Commitment
Our mission, vision, and values are demonstrated by our 37,000 employees each and every day they are helping our customers execute on important missions on the front lines of the world's most complex markets.
Our ERGs
Leidos Employee Resource Groups (ERGs) are company-sponsored organizations composed of employees who join together based on shared characteristics or life experiences. More than 3,000 employees participate in our ERGs where they provide support for onboarding, networking and professional development opportunities for our employees and diversity recruiting. Several ERGs have chapters in multiple Leidos locations and offer development programs for their members. Each ERG has two Executive Sponsors, with all having at least one Executive Sponsor that is a direct report to the CEO.
Allies and Action for Accessibility and Abilities (A4)
Aspires to make Leidos an employer of choice for people with disabilities by fostering a culture of accessibility and providing a network of employees with disabilities and their allies.
Leidos ensures nondiscrimination in all programs and activities in accordance with the Title VI of the Civil Rights Act of 1964. If you need more information or special assistance for persons with disabilities or limited English proficiency, contact AskHR@leidos.com.


Culture Initiatives:
Disability (Neurodiverse), Disability (Physical), BIPOC (Black, Indigenous, People of Color), LGBTQIA+ (Sexual Orientation), Advancing Women, Veteran, Parents/Caregivers (Dependency), Generational Dynamics (Age Friendly), Remote & Flexible Working, Social Responsibility (Charity & Volunteering)
Employer Partner Tenure:
New Employer Partner