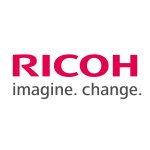 People are at the Heart of Everything We Do

Building on our proven legacy of work style innovation, we're always looking for quality people with the talent, skill and expertise that can help us change the way people work. We have career opportunities in a variety of areas: Design, Engineering, Sales, Services, Operations, Support and more.

Our success is built on the many kinds of diversity we have across the organization. Building on our proven legacy of work style innovation, we're always looking for quality people with the talent, skill, passion, and expertise that can help us change the way we work.

Your first job at Ricoh can lead to many others during your career with us. You could start off in one role and then grow into senior positions within that area. If a new challenge is what you're looking for, you can expand your career path and move to other departments or even take on opportunities abroad.

To help you get where you want to go, we offer numerous training and development opportunities, including the Ricoh Learning Institute, RPath to Development and the Emerging Leader Program, which is open to employees with a minimum of one year of service and who wish to grow into a leadership role.

Ricoh is committed to equal employment opportunities without regard to race, color, religion, sex, sexual orientation, gender identity, national origin, disability, age, protected veteran status, or any other unlawful factor and complies with all applicable laws. If your disability makes it difficult for you to apply for a position with Ricoh, please call 888-719-8584.
Exton

,

Pennsylvania

,

United States
Exton

,

Pennsylvania

,

United States
About Us
Ricoh is empowering digital workplaces using innovative technologies and services enabling individuals to work smarter. For more than 80 years, Ricoh has been driving innovation and is a leading provider of document management solutions, IT services, commercial and industrial printing, digital cameras, and industrial systems.
Ricoh USA, Inc. is part of the global technology company headquartered in Tokyo, Ricoh Group, which operates in approximately 200 countries and regions. In the financial year ended March 2018, Ricoh Group had worldwide sales of 2,063 billion yen (approx. 19.4 billion USD).
Ricoh Company and Culture
We're much more than just printers and copiers.
At Ricoh, we are committed to providing excellence: excellence that makes life better for people and helps sustain the planet's resources. We approach everything positively and purposefully while bringing value to our customers.
As a key part of the RICOH Way, people are at the core of everything we do. That's why you won't just be a nameless face in the crowd here. You'll be a key part of the more than 21,000 diverse and dedicated team members we have across the country. So whether you're on day five or five thousand of your time at Ricoh, you'll enjoy a culture designed to help you reach your potential as both an employee and a person. Learn more about out culture and people here: Our Culture and People
The Ricoh Way
The Ricoh Way is our corporate philosophy and our essential guide to each daily decision and activity. This unique set of core values guides how we do business, encouraging us to constantly improve and contribute to the wellbeing of our families, customers, and society at large:
Customer-Centricity
Passion
Gemba (learn from the frontlines)
Innovation
Teamwork
Winning Spirit
Ethics
Integrity
Making Big Ideas Happen

At Ricoh, we make information work for our customers and our employees. For nearly 80 years, we've changed the way that people work. More than just a technology company, we are focused on how people access, share and use information. We help millions of people communicate, share and collaborate, so they can turn their big ideas into a reality.
Our History
Our mission is to imagine change, to create something different, something better - to deliver smarter ways to work. For nearly 80 years we have been transforming the way people work with breakthrough technologies, products and solutions that help businesses grow. With our drive for innovation, creativity and ingenuity, we will continue to help create a blueprint for success.

Since our beginning in 1962 as the regional headquarters for Tokyo based Ricoh Company Ltd, Ricoh USA, Inc. has been on the forefront of workplace innovation. Back then, that meant creating the first office fax machine, enabling people to work smarter, better and faster than ever before. Today, it means re-imagining workplaces to help collaborate and exchange ideas.
Culture Initiatives:
Veteran, Disability (Neurodiverse), Disability (Physical)
Employer Partner Tenure:
3 Year Employer Partner