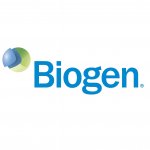 Weston

,

Massachusetts

,

United States
Weston

,

Massachusetts

,

United States
About Us
At Biogen, our mission is clear: we are pioneers in neuroscience. We discover, develop and deliver worldwide innovative therapies for people living with serious neurological and neurodegenerative diseases as well as related therapeutic adjacencies. One of the world's first global biotechnology companies, we were founded in 1978 by Charles Weissmann, Heinz Schaller, Kenneth Murray, and Nobel Prize winners Walter Gilbert and Phillip Sharp. Today, we have the leading portfolio of medicines to treat multiple sclerosis, introduced the first and only approved treatment for spinal muscular atrophy and is focused on advancing neuroscience research programs in MS and neuroimmunology, Alzheimer's disease and dementia, movement disorders, neuromuscular disorders, acute neurology, neurocognitive disorders, pain and ophthalmology. We also commercialize biosimilars of advanced biologics.
Our Diversity, Equity & Inclusion efforts consider the comprehensive career journey – from recruitment and hiring, to development and promotion of employees – to form teams that represent our community and patient populations. We believe a diverse, equitable and inclusive workplace fosters innovation and helps us achieve better business results. It leads to better teamwork and collaboration, creates a climate of respect and trust, reinforces cultural competence and helps to drive success with our patients, providers and suppliers.
Employee Resource Networks: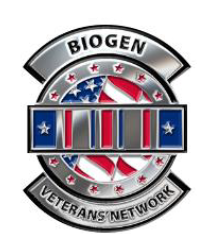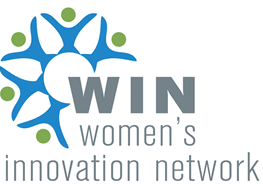 EEO Statement:
Biogen welcomes all job applicants, and we strive to provide all employees with equal opportunity for advancement. We will not tolerate any form of discrimination or harassment based on an individual's sex, gender identity or expression, sexual orientation, marital status, race, color, national origin, ancestry, ethnicity, religion, age, veteran status, disability, genetic information or any other basis protected by local government agencies or law.
Biogen's Accommodation Statement:
Biogen is committed to providing access to disabled veterans and individuals with disabilities. Consistent with our ADA Non-Discrimination and Accommodation Policy, any applicant who needs an accommodation in connection with the hiring process or to perform the essential functions of the position for which the applicant has applied may make a request to the recruiter or hiring manager, or may submit the request by calling +1-781-464-2000. This contact is intended for job seekers with disabilities requiring accessibility assistance or an accommodation in the job application process or technical assistance. Requests to follow up on an application will not receive a response.
Culture Initiatives:
Advancing Women, Veteran, Disability (Neurodiverse), Disability (Physical), BIPOC (Black, Indigenous, People of Color), LGBTQIA+ (Sexual Orientation)
No job openings
---