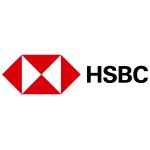 New York

,

New York

,

United States
New York

,

New York

,

United States
About Us
Ambitious. Bold. Inclusive. Build your career at HSBC.
HSBC is one of the largest banking and financial services organizations in the world, with operations in 66 countries and territories.
We are looking for people who are keen to learn. You will find countless opportunities to train and acquire new skills, ranging from formal training and qualifications, to on-the-job experience and mentoring. Collectively, our employees have spent 7.2 million hours on training and development activities in 2017. Click here to meet our people and read their stories.
Why is HSBC interested in diversity and inclusion?
HSBC's customers are extremely diverse. Our purpose is to connect our customers to opportunities. We can fulfill that purpose most effectively if we truly understand them. The best way of understanding them is to reflect the communities we serve.
When people meet a new colleague we expect them to talk about how they can work together in a way that lets everyone do their best for the bank, embracing whatever background they come from. A successful working culture welcomes a wide range of views and opinions. It encourages diversity of thought. We want HSBC to be a place where people are valued, respected and supported to fulfill their potential and we foster an environment where people can speak up to remove barriers to success, and collaborate to put the best ideas into practice.
"We want everyone to feel they have the opportunity to fulfill their potential at HSBC." - Birgit Neu, Global Head of Diversity and Inclusion at HSBC
Benefits
HSBC offers a comprehensive, market-competitive pay and benefits package to support employees professional and personal needs. This may vary according to your role and location.
As part of HSBC's commitment to an open, supportive and inclusive working environment, we recognize that our employees have different personal circumstances and want a suitable work-life balance. We support our staff to adopt flexible and alternative ways of working where possible, including working from home and different hours. Forty-nine percent of our employees are able to work flexibly. Click here to read more.
Accommodation Statement
HSBC is committed to having our online job application process accessible by all including those individuals with a disability. HSBC offers an alternative method for applying for jobs to those who need an accommodation or cannot otherwise complete the online electronic application due to a disability.If you are in need of assistance due to a disability, please contact HSBC at na.resourcing.helpdesk@us.hsbc.com. Please do not use this alternative method for general inquiries, status on applications or other non-access questions as you will not receive a response.

Culture Initiatives:
Advancing Women, Veteran, Disability (Physical), BIPOC (Black, Indigenous, People of Color), Remote & Flexible Working
Employer Partner Tenure:
6 Year Employer Partner