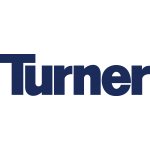 Turner Construction
Turner Construction
New York

,

New York

,

United States
New York

,

New York

,

United States
About Us
Company Overview
Turner Construction Co. is an international construction services company that is a leader in all major market segments, including healthcare, education, commercial, sports, aviation, pharmaceutical, retail and green building. Our vision is to be the highest value provider of global construction services and technical expertise. At Turner, we strive to make a difference in the lives of our people, customers and community, and know that this would not be possible without our employees.
Every Turner project starts with a team of dedicated employees. We are looking for individuals who are eager to develop their skills and apply them together to create the buildings where people play, work, learn and live.
More than Construction
Naturally, Turner is interested in candidates with backgrounds related to construction management or engineering. But, like any other company, we are also looking for individuals in fields like finance, accounting, human resources and business development. As you browse the opportunities available at Turner you may be surprised by the range of possibilities open to you. We know it takes a diverse team to build the future and we are looking for all types of talent to contribute.
Commitment to Veterans
Turner is proud to be an active recruiter of men and women transitioning out of the military. Military service members bring a unique combination of skills and experience to the business world, as well as the vital traits of leadership, loyalty and adaptability. As you move to a civilian career, consider a company whose core values, extensive training programs and comprehensive benefits are comparable to those you received in the service.
Turner also has a long history of caring for its own "civilian soldiers." We fully support the rights and responsibilities of Guard and Reserve members and we recognize their sacrifices with generous leave and pay differential policy.
Equal Employment Opportunity
Turner's policy on equal employment opportunity prohibits discrimination based on --among other things-- race, color, religion, national origin, gender, sexual orientation, gender identity, age, physical or mental disability, veteran status, or any other protected status or characteristic. This policy applies to recruiting, hiring, transfers, promotions, terminations, compensation, benefits, and all other terms and conditions of employment, and also states that retaliation against any employee who files a complaint regarding possible violations of this policy will not be tolerated. Turner is also committed to taking affirmative steps to promote the employment of minorities, women, persons with disabilities, and covered veterans. Every year, Turner develops affirmative action programs to support its commitment to equal employment opportunity, consistent with company policy and the company's obligations as a contractor to the United States government.
Disability Accommodation
Turner Construction Company is an Equal Opportunity/Affirmative Action Employer. Turner provides reasonable accommodation for individuals protected by Section 503 of the Rehabilitation Act of 1973, the Vietnam Era Veterans' Readjustment Assistance Act of 1974 and Title I of the Americans with Disabilities Act of 1990. Applicants who need accommodation in the job application process should contact any Turner office to request assistance. Please find your local office under "Office Networks" for more details on accommodations.
Culture Initiatives:
Advancing Women, Veteran, Disability (Neurodiverse), Disability (Physical), BIPOC (Black, Indigenous, People of Color), LGBTQIA+ (Sexual Orientation), Parents/Caregivers (Dependency)
Employer Partner Tenure:
6 Year Employer Partner