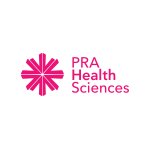 PRA Health Sciences
PRA Health Sciences
Raleigh

,

North Carolina

,

United States
Raleigh

,

North Carolina

,

United States
About Us
At PRA Health Sciences, providing innovative solutions for our clients is what we do. Side-by-side with our clients, we strive to move drug discovery forward, helping them to develop life-saving and life-improving drugs. PRA has more than 10,000 employees working in 80+ countries providing comprehensive clinical development services across all phases. From full service clinical development to the pioneering Embedded Solutions™ model, PRA provides a broad spectrum of solutions that meet the demands of a diverse marketplace. As a top five CRO, we have worked on 100+ marketed drugs across several therapeutic areas and conducted the pivotal or supportive trials that led to FDA and/or international regulatory approval of 50+ such drugs.
We Are What We Do Every Day
PRA provides its employees with an environment that fosters a sense of continuity, security, and support. This type of environment supports the high quality of our work. PRA also instills a culture that creates opportunities for employees to determine their own pathways for success.
We employ highly motivated and talented professionals to ensure the delivery of quality and reliable services that our clients expect. Through the efforts and commitment of our employees, we have created a tradition of excellence in providing drug development services worldwide. Our global staff works together as a team to ensure consistent and sustained high levels of performance. All of these characteristics contribute to the end goal for our team members – helping to get new treatments to market to help improve the lives of patients and their families.
Equal Employment Opportunity
PRA Health Sciences is an Equal Employment Opportunity / Affirmative Action employer and is committed to providing opportunities to minorities, women, veterans, and individuals with disabilities.
Applicants With Disabilities
If you need accommodations for any part of the employment process because of a medical condition or disability, please send an e-mail to recruiting@prahs.com and include "Candidate Assistance" in the subject line or call 1 (919) 786 - 8200 to let us know the nature of your request.

Culture Initiatives:
Disability (Neurodiverse), Disability (Physical)
No job openings
---