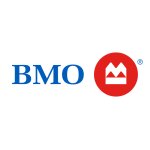 BMO Harris Bank
BMO Harris Bank
Chicago

,

Illinois

,

United States
Chicago

,

Illinois

,

United States
About Us
At BMO, banking is our personal commitment to helping people at every stage of their financial lives. The truth is, people's needs change: so we change too. But we never change who we are. Which means we'll never waiver from providing our customers the best possible banking experience in the industry. Our incredible team of over 46,000 people is just the tip of the iceberg. You should get to know us. We're here to help.
Who We Are
BMO Harris Bank provides a broad range of personal banking products and solutions through over 600 branches and approximately 1,300 ATMs in Illinois, Wisconsin, Indiana, Kansas, Missouri, Minnesota, Arizona and Florida. These include solutions for everyday banking, financing, investing, as well as a full suite of integrated commercial and financial advisory services. BMO Harris Bank's commercial banking team provides a combination of sector expertise, local knowledge and mid-market focus throughout the U.S. We partner closely with BMO Private Bank who serve a full range of client segments, from mainstream to ultra-high net worth, with a broad offering of wealth management products and solutions offered through offices across the United States.
We focus on building relationships with a vision to be the bank that defines great customer experience --" building that reputation with new customers and deepening it with existing customers. We're building our presence and making it easier for customers to do business with us through an integrated network of branches, mobile banking, online banking and ATMs, along with the expertise of our mortgage specialists, commercial bankers and financial planners. Our goal in everything we do is to help our customers make sense of complexity, make better choices in investing, saving and borrowing and have confidence. We help our customers make money make sense by delivering the broadest range of financial services. And, we have a deep commitment to the communities where our employees work and live.
Living Our Culture
At BMO we have a shared purpose; we put the customer at the centre of everything we do. For 200 years we have thought about the future--the future of our customers, our communities and our people. We help our customers and our communities by working together, innovating and pushing boundaries to bring them our very best.
Are you caring, curious and eager to shake things up to have a real impact? You're going to fit right in.
You are valued, respected and heard at BMO. Our people live the BMO brand every day-- because they created it. We want you to speak up and be candid. Advocate for yourself and for our customers. We seek out new perspectives to tackle real issues and innovate. At BMO you'll be part of a culture where differences are valued, including a difference of opinion.
We are investing in new technologies and designing new work environments that enable us to collaborate differently and with greater flexibility. We challenge what's possible so you'll have greater autonomy to work the way that works best for you and your customers.
Why Work Here?
BMO is a great place to work and others have recognized and acknowledged us. The best recognition comes from organizations that share our values and beliefs on what that means.
Great Place to Work--Best Workplaces in Canada 2017, 2018
Bloomberg Financial Services Gender-Equality Index 2018
Disability Equality Index -- Best Places to Work 2018
Achievers Winner 2018 Catalyst Award Winner 2017
One of the Top Most Reputable Banks in the U.S.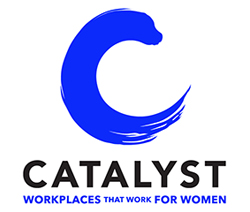 EEO / Accommodation Statement
BMO Harris Bank is committed to an inclusive, equitable and accessible workplace. By learning from each other's differences, we gain strength through our people and our perspectives. BMO Harris Bank is an Equal Opportunity Employer for all, inclusive of Minorities, Women, Veterans, and Persons with Disabilities. To learn more about BMO click here.
It is the policy of BMO to comply with all applicable laws concerning the employment of persons with disabilities. Furthermore, it is BMO's policy not to discriminate against qualified individuals with disabilities and to provide reasonable accommodation to an employee or job applicant with a disability, unless doing so would cause significant difficulty or expense. Any otherwise qualified individual applicant for employment or current employee may request reasonable accommodation of a disability or pregnancy which will be provided unless doing so would cause undue hardship.
An employee is responsible for requesting a workplace accommodation. The request is to be made to the employee's manager or an Accommodation Consultant/Employee Relations at workplaceaccommodationrequests@bmo.com.



Culture Initiatives:
Disability (Neurodiverse), Disability (Physical)
Employer Partner Tenure:
3 Year Employer Partner
No job openings
---