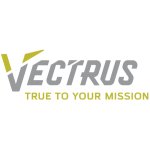 Colorado Springs

,

Colorado

,

United States
Colorado Springs

,

Colorado

,

United States
About Us
Vectrus is a leading provider of global service solutions in the areas of Facilities; Logistics; Supply Chain Services; Mission-Oriented Information Technology and Engineering and Digital Integration; Strategic Programs Support; and Smart Energy Management, Security, and Resilience Solutions.
Since 1945, we've succeeded by tackling some of the world's most difficult challenges. Our management team averages 28 years of experience in the military and industry, and our globally diverse workforce, including more than 30% of our employees reporting a military background, provide us with highly resourceful and experienced problem solvers. We currently operate in 26 countries and territories, with approximately 7,200 employees.
Vectrus brings together the best people and performance needed to get the job done. We are "true to your mission."
Vectrus is an Equal Opportunity/Affirmative Action Employer. All qualified applicants will receive consideration for employment without regard to race, color, religion, sex, national origin, protected veteran status or status as an individual with a disability.
http://www.dol.gov/ofccp/regs/compliance/posters/pdf/eeopost.pdf
Vectrus wants all interested and qualified candidates to apply for employment opportunities. If you are a US applicant with a disability who is unable to use our online tools to search and apply for jobs, please contact us via phone at 719-637-6423 or via email at RES-HR-TA@vectrus.com. Indicate the specifics of the reasonable accommodation requested and your contact information. Reasonable accommodations are considered on a case-by-case basis. This option is reserved only for individuals with disabilities that are unable to use the online tools and is not intended for other purposes. Thanks for your interest in Vectrus!

Culture Initiatives:
Veteran, Disability (Neurodiverse), Disability (Physical)
Employer Partner Tenure:
6 Year Employer Partner