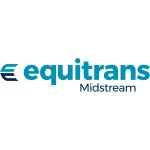 Equitrans Midstream Corporation
Equitrans Midstream Corporation
Canonsburg

,

Pennsylvania

,

United States
Canonsburg

,

Pennsylvania

,

United States
About Us
Company Careers Description
As a standalone publicly traded company with a premier asset footprint in the Appalachian Basin, Equitrans Midstream Corporation will have enhanced potential for customer base expansion and organic growth, while providing producers with several options to liquidate their product and enhance netback prices.
EEO Statement
Equitrans Midstream is firmly committed to the concept and practice of equal employment opportunity. As such, it is Equitrans Midstream's policy not to discriminate against any employee or applicant for employment on the basis of age, citizenship, color, creed, disability, ethnicity, familial or marital status, gender identity, national origin, race, religion, sex, sexual orientation, military or veteran status, or any other class or characteristic protected by applicable federal, state, or local law. This policy applies to all terms, conditions, and privileges of employment, including recruitment, hiring, training, orientation, placement and employee development, promotion, transfer, compensation, benefits, educational assistance, social and recreational programs, employee facilities, and termination.
Accommodation Statement
Equitrans Midstream's commitment to equal employment opportunity includes making reasonable accommodation to the known physical or mental impairments of otherwise qualified individuals with disabilities, to the extent that such accommodation does not impose an undue hardship on the conduct of Equitrans Midstream's business. An applicant who requires an accommodation in the job application process may contact accommodation@equitransmidstream.com for assistance.

Culture Initiatives:
Advancing Women, Veteran, BIPOC (Black, Indigenous, People of Color), LGBTQIA+ (Sexual Orientation), Generational Dynamics (Age Friendly), Social Responsibility (Charity & Volunteering)
Employer Partner Tenure:
3 Year Employer Partner