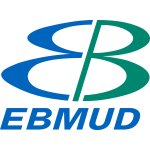 East Bay Municipal Utility District
East Bay Municipal Utility District
Oakland

,

California

,

United States
Oakland

,

California

,

United States
About Us
The East Bay Municipal Utility District (EBMUD) has a proud history of providing high-quality drinking water for 1.4 million customers in Alameda and Contra Costa counties. EBMUD's award-winning wastewater treatment protects San Francisco Bay and serves 685,000 customers. EBMUD is a public utility formed in 1923 under California's Municipal Utility District Act.
EBMUD employs nearly 2,000 employees at locations throughout the East San Francisco Bay Area, Sacramento, Stockton, Camanche and Pardee Reservoir areas. Explore the different careers paths available at EBMUD with descriptions of skills, experience, education, certifications and licenses needed to move and grow within the organization!
EBMUD offers employees a wide range of benefits and programs designed to suit their individual needs and promote balance between their work and everyday lives. You can read more about our employee benefits program here.
EEO/Accommodation Statement
If you need an accommodation to apply for any jobs at East Bay Municipal Utility District, call (510) 287-0735.
EBMUD is an Equal Opportunity Employer. All qualified candidates will receive consideration for employment without regard race, color, religious creed, sex, gender, gender identity, gender expression, marital or registered domestic partnership status, age for individuals over forty years of age, national origin, ancestry, disability (mental or physical, including AIDS and HIV), medical condition (cancer and genetic characteristics), genetic information, sexual orientation, military and veterans status, family or medical leave status, pregnancy, pregnancy disability leave status, or any other status protected by federal, state and/or local laws.



Culture Initiatives:
Advancing Women, Veteran, BIPOC (Black, Indigenous, People of Color), LGBTQIA+ (Sexual Orientation), Generational Dynamics (Age Friendly)
Employer Partner Tenure:
6 Year Employer Partner