Navigating the Freelance Market | Getting Hired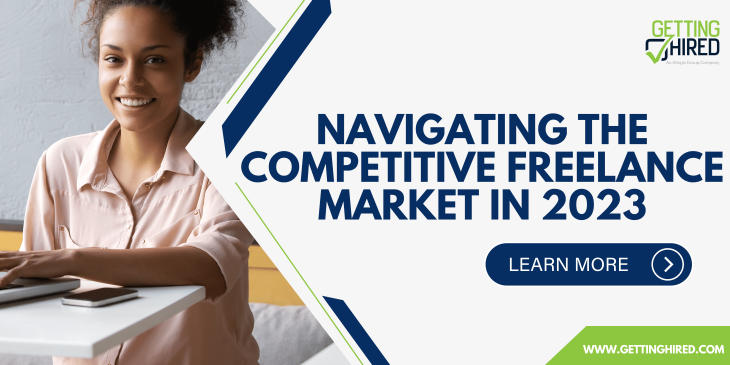 It can be overwhelming to navigate the freelance market in 2023. Of the 3.38 billion people in the global workforce, 1.57 billion are freelancers. It can seem like a wild world! But breathe. We'll tell you how to continue earning a good income by freelancing today. Feeling that "you are not alone" might be scary initially, but that is also an assurance. Why? Because we are in a gig economy.
Because you are in demand, because you have the skills, now you need a roadmap. This article will give you that and more. Let's go!


Who is a Freelancer?


A better term for a "freelancer" is a "solopreneur." A freelancer does not work with just one employer or company but instead works independently on a project-by-project basis.
They're the cool cats of the working world, with the freedom to set their hours, choose their projects, and work from wherever they want. They're a little bit entrepreneur, a little bit artist, and their own bosses.


The Perks of Being a Freelancer in 2023


You have flexible working hours. You decide when you want to work. All you need to take care of is meeting deadlines. You are your boss (and can be in pajamas!)

You are location independent, so travel and become a digital nomad! You can still keep that stream of income coming. You also save time and money on intercity travel.

You can undertake a diverse range of projects. This will also keep you interested and ward off monotony.

There is no limit to how much you can earn. The more work you take on, the more money you make.

You can have a better work-life balance and more time for things you are passionate about. For example, 70% of freelancers, who were part of a survey, said they were doing what they were for an improved work-life balance. There is a flip side to this too. You can overwork yourself and have weekend deadlines. You should know where to draw the line.

No workplace politics!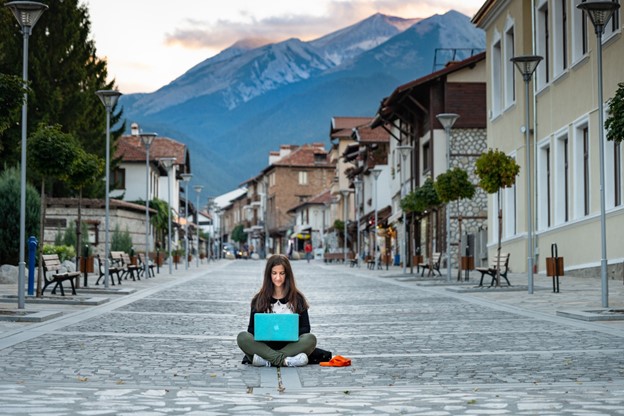 10 Tips to Navigate the Freelance Market in 2023

Find Your Niche
Being a Jack or Jill of all trades might not work in your favor. So instead, pick a niche and become an expert at what you do. This will help you stand out from the crowd and get you gigs constantly.


Look Up
Not many understand the importance of having a positive attitude toward freelancing. Stay positive, have a good attitude, and nothing can stop you. What do we mean by a good attitude? Let's explain that with an example.
Let's say a client rejected your assignment without an explanation. Taking the rejection to heart might not work out well for you. If you understand they are rejecting your work and not rejecting you, you can deal with it better. Ask for detailed feedback and move on! Care for your mental health.


Networking
Not all freelancers are comfortable with going out and talking to people. But that is not all that we mean by networking. Networking today can also mean having an online presence, interacting with people online, and posting on platforms like LinkedIn to get to know others.
You can also get to know people at events that are not meant for that purpose -- say, story sessions or open mics.


Consistency
You may have to start small, but the important thing is to keep going. Don't slack off because you do not have someone to oversee your work. Self-discipline is the keyword!


Upskill Constantly
Learning and growth should never stop. You can never know everything. Having that modesty and a curious mind will not only help you increase your skill level but also help you stay relevant. For instance, if you are a writer, take a course in a different writing genre.
Take a grammar assessment. Learn another language.


Build a Good Portfolio
Have a portfolio ready of what you can do, what you have done, and a brief about yourself. Having a website is a must today. Build one and upload your articles there.


Choose Strategically
In the beginning, you may take up anything that comes your way to make a buck. Change that with time. Choose what you are interested in and what also pays well.
What tasks would look good on your portfolio? What would you really enjoy working on?


Set Your Goals
One of the biggest mistakes most freelancers make is to work without a goal instead of towards one.
The plan could be anything. To work with 100 clients in 5 years. To have USD 10000 to travel. To save up for retirement. To have x number of followers. To become an expert in your field. This would help you get some perspective. It will also keep you motivated.


Seek Mentorship
There are people in every profession who have been there and done that. Seeking their advice can help you avoid making the mistakes they had. They can guide you when you are stuck, help you network, and more.

Bonus
Collect client testimonials and showcase them wherever you can. People trust other people more than ads.

Have a blog (text, audio, or video), even if you are not a writer. For example, if you are an SAP expert, write thought leadership posts on that. Show that you know what you are doing.

Lastly, ALWAYS deliver. Meet deadlines. Understand the brief. And exceed expectations. This helps in cultivating trust.

Challenges are another essential thing you need to be aware of while navigating the freelance job market in 2023. Brace for those. Expect the worst and prepare for that so you are not caught off guard.


---
Searching for a new position or switching careers?



To apply and discover more about opportunities that are HIRING NOW, create an account at

gettinghired.com!