Advancing Women at Every Career Level with Lincoln Financial Group | Getting Hired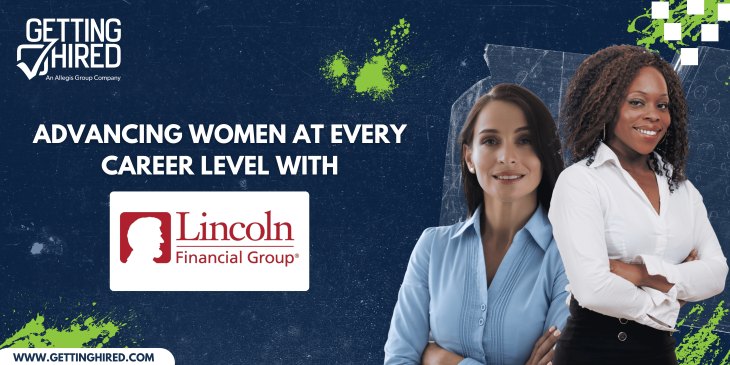 From early career talent up to the CEO, and all 11,000 employees in between, Lincoln Financial fosters a workplace environment and culture where women can succeed. Today, women comprise 64% of Lincoln's workforce, hold 52% of all management positions and represent 42% of the company's officer-level population (which includes Assistant Vice Presidents and above).
To help build this inclusive workplace, Lincoln prioritizes pay equity, executive development opportunities for women, and women-specific resource groups for employees and the financial professionals in its network.


Leadership with a Laser-Focus on Diversity, Equity, and Inclusion


In 2022, Ellen Cooper became Lincoln's first woman president and CEO after 10 years as a Lincoln executive. Ellen and her leadership team set the tone for the organization's inclusive culture – in fact, diversity, equity, and inclusion is one of the company's leadership expectations – core traits Lincoln uses to hire and develop talent. Recently, Ellen was named one of WomenInc.'s 'Most Influential' Executives of 2022 – in an article, Ellen wrote for the publication, she discusses the meaningful impact of mentorship and sponsorship, particularly for women and people of color.




Women-Specific Resource Groups

To support its diversity, equity, and inclusion strategy, Lincoln enlists the help of its seven different employee-led Business Resource Groups (BRGs). BRGs identify opportunities to enhance workplace engagement and community outreach along diverse demographics. Lincoln's Women's BRG is one of its largest, with around 900 members. The Women's BRG impacts Lincoln and its surrounding communities through initiatives including financial literacy series, professional networking and leadership development events, and partnership with local philanthropic organizations.

To better support the unique needs of the company's women financial advisors and clients, The WISE Group (Women Inspiring, Supporting, and Educating) was established 10 years ago at Lincoln. Based on the successes and learnings from the WISE group, in recent years Lincoln launched its Women in Sales Network (WISN) to create a community for women in the company's Distribution organization. Additionally, Lincoln's Women in Investing Network (WIN), provides a forum for networking and professional development for women involved in all aspects of financial services.


One of Lincoln's primary areas of focus is growing the number of officer-level women through deliberate and focused career development programs such as the Women's Leadership Summit. These programs showcase the accomplishments and contributions of Lincoln's women leadership, both internally and within the industry, and provide opportunities to learn more about new business opportunities within the company. Officers are empowered to seek their highest level of personal and professional potential to make an even larger impact within the organization, marketplaces, and communities Lincoln serves.


Awards Celebrating the Commitment to Gender Equality

Lincoln has been recognized for the outstanding contributions of every Lincoln employee in building an inclusive culture. In 2022, Lincoln was named to the Forbes List of Best Employers for Women, in addition to other awards like the Bloomberg Gender-Equality Index, the Corporate Equality Index, and a perfect score on the Disability Equality Index.

Lincoln looks forward to continuing the advancement of women in the financial services industry.


Apply for open positions at Lincoln here! Visit the newsroom to learn more about Lincoln Financial Group through articles, press announcements, media materials, news, and more.

---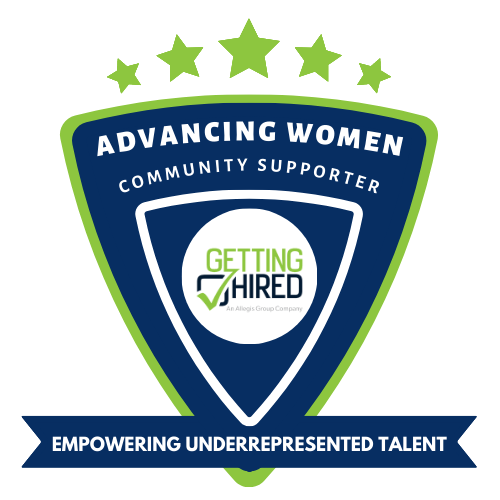 For more than ten years, Lincoln Financial Group has been a proud employer partner with Getting Hired. Lincoln Financial Group has significantly influenced the expansion of Getting Hired to support not only individuals with disabilities but also other underserved communities such as Advancing Women, BIPOC, Veterans, and the LGBTQ+ community. Lincoln Financial Group and Getting Hired have collaborated on several initiatives and tools, including the Getting Hired job board, online career fairs, panel discussions, and blogs. Click here to learn more about Lincoln Financial Group and apply for available roles today!

Learn more about our Advancing Women Talent Community!